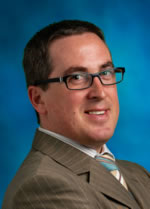 Filip De Wolf, FBCI, CISA has worked in the Business Continuity profession for a number of years and has large experience in Disaster Recovery and Business Continuity Management.
He is currently employed by Ascure as Principal Business Continuity Consultant. In his current function as Senior Consultant, Filip is responsible for managing/conducting Continuity Planning assignments for clients. He has also been involved in many Plan developments and testing projects. He has experience in a number of business and industry sectors including: Banking and Insurance, Retail, Pharmaceutical, Information, Telecommunication and Entertainment.
He is also a certified CISA auditor and also called upon to be a guest speaker and trainer for several DRP and BCP conferences, such as BCI, VUB/ULB, IIR and KPMG. Furthermore, Filip is currently the only certified FBCI (Fellow of the Business Continuity Institute) in BeLux and is the BeNeLux Chairman of the BCI.
>> more information about Ascure NV.