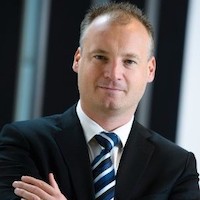 API Security (VOLZET)
---
API's zijn een droom voor developers, vermijd dat ze een nachtmerrie worden voor uw security !
6 February 2020 (14-18u30)

Locatie:
Parker Hotel
(Diegem)
Gepresenteerd
in het Nederlands
door
Erwin Geirnaert
Prijs:
480 EUR
(excl. 21% BTW)
AGENDA »
SPREKERS » This event is history, please check out the NEXT SESSION
Check out our related open workshops:
Check out our related in-house workshops:
Volledig Programma:
Waarom deze workshop ?
Deze nieuwe workshop @itworks is bedoeld om deelnemers de nodige inzichten te verschaffen in het beveiligen van APIs van kritische toepassingen.
Meer en meer worden APIs gebruikt in kritische applicaties:
tussen de browser en de web server als men gebruik maakt van Angular/React/... door middel van JSON
voor communicatie tussen Internet of Things devices en het management platform
om informatie uit te wisselen tussen banken volgens de PSD2 verplichting
om Single-Sign-On en Sociale Logon mogelijk te maken door OAuth en OpenID connect
mobile apps die gevoelige informatie ophalen van back-end APIs
management van infrastructuur zoals Amazon Web Services
opzetten van containers door middel van Kubernetes en de bijhorende APIs
...
Wat leert u uit deze workshop ?
In deze workshop willen we heel pragmatisch inzoomen op de verschillende kwetsbaarheden die hiermee te maken hebben en hoe we de risico's zoveel mogelijk kunnen beperken en aanvalspogingen in kaart kunnen brengen.
Voor wie is deze workshop bestemd ?
Deze workshop richt zich op developers en architecten van applicaties waarin API's worden gebruikt.
13.30u - 14.00u
Registratie, koffie/thee en croissants
14.00u
Kwetsbaarheden in web APIs (REST, GraphQL & SOAP) aan de hand van het OWASP API Security Project
Security best practices voor web APIs: hoe kunnen we nu de nodige beveiligingsmaatregelen implementeren om voldoende zekerheden te hebben op vlak van vertrouwelijkheid, integriteit en beschikbaarheid van de APIs
Technieken en tools voor een veilige architectuur, continue testing en aanvallen van APIs en micro-services
Bespreken van de nieuwe security features zoals Content Security Policies, HSTS, JWT, OAuth2, OpenID Connect, ... die nodig zijn voor het beveiligen van authentication tokens, sessie cookies, access keys, tickets, ... nodig voor veilige authenticatie en authorisatie
Veilige design van een API architectuur: uittekenen van een security architectuur, secure deployment in de CI/CD, continue monitoring van kwetsbaarheden en aanvallen, ...
SPREKERS »
Vragen hierover ? Geïnteresseerd maar u kan niet deelnemen ? Stuur ons een email.