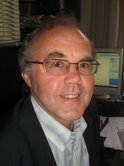 ArchiMate Foundation Training
---
An overview of ArchiMate, the open and vendor-independent EA modelling language of The Open Group
2 December 2010 (14-21)
Locatie:
Pullman Diegem
(Diegem)
Gepresenteerd
in het Nederlands
door
Prijs:
540 EUR
(excl. 21% BTW)
AGENDA »
SPREKERS » This event is history, please check out the List of Upcoming Seminars, or send us an email
Check out our related open workshops:
Check out our related in-house workshops:
Volledig Programma:
13.30u - 14.00u
Registratie met koffie/thee
14.00u
Aanvang van deze cursus
GRATIS een hardcopy van dit referentiewerk bij uw deelname:
ArchiMate 1.0 Specification
1.
Inleiding tot ArchiMate
The Open Group
Wat is TOGAF ?
Wat is ArchiMate ?
Historiek en standardisatie van ArchiMate
Inleiding tot de Case Study: ArchiSurance
2.
Het Metamodel van ArchiMate
Het Metamodel van ArchiMate
Concepten voor bedrijfsarchitectuur
Concepten voor applicatiearchitectuur
Concepten voor technologiearchitectuur
Relaties tussen architectuurdomeinen
3.
Modelleren met ArchiMate
Hoe gebruik je ArchiMate ?
Waar staat ArchiMate t.o.v. BPMN en UML ?
Praktisch gebruik van ArchiMate: een voorbeeld
6.
Visualisatie van Architecturen
7.
Toolondersteuning voor ArchiMate
21.00h
Einde van deze training
Deze training wordt georganiseerd in samenwerking met BiZZdesign België en Nederland.
SPREKERS »
Vragen hierover ? Geïnteresseerd maar u kan niet deelnemen ? Stuur ons een email.