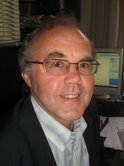 ArchiMate Foundation Training
---
An overview of ArchiMate, the open and vendor-independent EA modelling language of The Open Group
2 December 2010 (14-21)
Locatie:
Pullman Diegem
(Diegem)
Gepresenteerd
in het Nederlands
door
Prijs:
540 EUR
(excl. 21% BTW)
AGENDA »
SPREKERS » This event is history, please check out the List of Upcoming Seminars, or send us an email
Check out our related open workshops:
Check out our related in-house workshops:
Sprekers: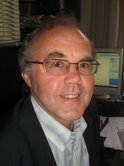 Patrick Derde werkt reeds meer dan 15 jaar met enterprise architectuur.
Hij is een TOGAF Certified Architect, die vandaag werkt als Enterprise Architect voor KBC Bank en Verzekeringen. Hij is tevens Managing Partner van BiZZdesign Belgium en Managing Partner van Envizion cvba, 2 bedrijven die services in diverse domeinen van Enterprise Architctuur aanbieden. Omdat hij kennisuitwisseling en opleiding enorm belangrijk vindt in deze informatie-intensieve maatschappij, is hij ook directeur en mede-oprichter van de Data Management Association (DAMA) BeLux, een vereniging van Belgische Informatie-architectuur professionals. U kan Patrick Derde natuurlijk ook volgen op Twitter.
Als Enterprise Architect bij KBC Bank is hij betrokken bij de ontwikkeling van een Enterprise Information Architecture en de ondersteuning van Segment Architectures, gedreven door business architectuur.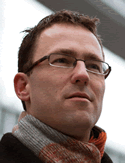 Bas van Gils is Enterprise Architect bij BiZZdesign Nederland.
Bas studeerde aan de Universiteit van Tilburg, en behaalde zijn PhD aan de Radboud Universiteit in Nijmegen. Hij was voorheen aktief als analist en strategist bij o.a. Strategy-Works.
U kan Bas van Gils natuurlijk ook volgen op Twitter of via zijn Strategic Architecture blog.
AGENDA »
Vragen hierover ? Geïnteresseerd maar u kan niet deelnemen ? Stuur ons een email.