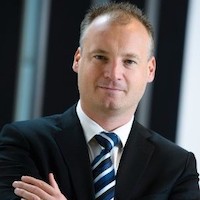 Microsoft 365 & Azure Cloud Security
---
Practical afternoon seminar on Microsoft 365 and Azure security concerns, monitoring and solutions
26 October 2021 (13h30-18h CEST)

Location:
Live Online Event
(@YOUR DIGITAL WORKPLACE)
Presented
in English
by
Erwin Geirnaert
Price:
420 EUR
(excl. 21% VAT)
Register Now » This event is history, please check out the NEXT SESSION
Check out these related open workshops:
Check out our related in-house workshops:
Learning Objectives
Why this training ?
More and more companies are using the Microsoft Azure cloud platform.
This new afternoon seminar provides participants with the necessary insights into Microsoft cloud security, from the security configurations that are possible within Microsoft 365 to better protect a company against phishing, ransomware, malware, hacking, ..., to the configuration tips and best practices to develop a secure application on top of Azure.
Your questions are of course welcome!
What do you learn from this training ?
In this training we want to zoom in very pragmatically on the tools that Microsoft offers to secure Microsoft 365 and Azure. In addition to an overview, you will also receive tips and advice on how to continuously (daily) monitor the situation.
Who is this training intended for?
This training is aimed at both security professionals and:
IT and digital business professionals
Business continuity and Incident response teams
Network administrators
Infrastructure and platform managers
Developers of cloud applications
of companies that have chosen the Microsoft Azure cloud platform.
This is a live online-only training, where we try to simulate the interaction and group feeling of an onsite meeting. We ask for your cooperation by turning on your camera and participating via the interactive chat, raising your hand, interrupting the speaker to ask questions, exchanging ideas via a whiteboard, etc. In this way, we can create as much, often even more, value for the participants. This is not going to be a boring webinar where Erwin shows slides and reads a text, on the contrary ...
Full Programme
Why this training ?
More and more companies are using applications and services on the Azure cloud platform.
In this new training from @itworks, independent security consultant Erwin Geirnaert provides insights into how Azure security works, and what you should pay attention to when using it properly. This is more than a summary of the options, but a pragmatic overview for security specialists.
Timing:
13.15h - 13.30h
Welcome to a Zoom Waiting Room + Introduction
13.30h
Start Live Online Meeting (we divide the afternoon into 3 blocks of about 70 minutes + 2 breaks of max 15 minutes)
Part 1: Microsoft 365 Security
Which security configurations are possible within Microsoft 365 to better protect a company against phishing, ransomware, malware, hacking, ...:
Microsoft Defender
Microsoft Defender Advanced Threat Protection
Office 365 Advanced Threat Protection
Active Directory Multi-factor Authentication & Conditional access
How can we easily and daily monitor the security status of our Microsoft 365 via the Security Score? What are the best practices where we can close security everywhere?
Part 2: Microsoft Azure Security
What are the best practices to develop a secure application on top of Azure? What is the difference in security when we talk about Infrastructure-as-a-Service, Platform-as-a-Service and Software-as-a-Service ?
Which security building blocks should we definitely configure to protect the application? We examine in detail:
Azure Defender
Azure Firewall
Azure Web Application Firewall
Azure DevOps
How do we ensure that attack attempts are detected and incidents are created via Azure Sentinel?
How can we create dashboards with workbooks, take automatic action with playbooks and do the necessary threat hunting?
18.00h
End of this Seminar
Speakers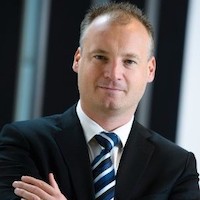 Erwin Geirnaert Co-founder and Chief Application Security Architect at Shift Left Security, a start-up that helps companies to build, develop and operate secure applications running in Amazon Web Services, Microsoft Azure and Google Cloud Platform. We provide solutions to continuously monitor the overall security posture of your application, provide assistance on how to solve and mitigate vulnerabilities and help to become compliant.
Erwin is the former Co-founder and Chief Hacking Officer at ZIONSECURITY, the European application security company.
Erwin is a specialist in J2EE security, .NET security, API Security and web services security. He has more than 20 years experience in executing security tests aka penetration testing of web applications, mobile apps, APIs and thick client applications. He also architects secure e-business projects for banks, web agencies and software companies, and is a recognized application security expert and speaker at international events like Javapolis, LSEC, OWASP, Eurostar, Infosecurity, ...
Questions about this ? Interested but you can't attend ? Send us an email !