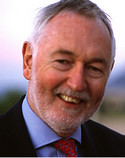 Business Analysis Agility
---
This course turns you into a modern, agile business analyst: more flexible, more nimble, more effective, and more focused on solving the right problem and delivering real value.
10-11 June 2020 (9-17h)
Location:
Live Online Event
(@YOUR DIGITAL WORKPLACE)
Presented
in English
by
James Robertson
Price:
1250 EUR
(excl. 21% VAT)
Register Now »
AGENDA »
SPEAKERS » This event is history, please check out the NEXT SESSION
Check out our related open workshops:
Check out our related in-house workshops:
Full Programme:
Due to the covid-19 pandemic and the uncertainty that we can run this in a physical face-to-face format any time soon, we have decided to turn this 2-day workshop into a live online-only workshop
Our workshop facilitators have run several of these workshops online and are well-prepared for this
This live online is 200 euro less expensive that its physical counterpart
We also decided to start this workshop at 9h00, so that we can finish around 17h00, Brussels and Central European time (CET).
9.00h
Registration and Welcome
FREE BOOK for all participants:
9.00h
Start of each workshop day
This live online workshop is spread over 2 days, from 9h00 till 17h00, with a lunch break around 12h30.
This workshop was designed by requirements guru James Robertson, and is co-presented by James Robertson and Adrian Reed. Both are experienced consultants, teachers, authors and practitioners whose work in the area of business analysis and requirements gathering is valued by clients around the world.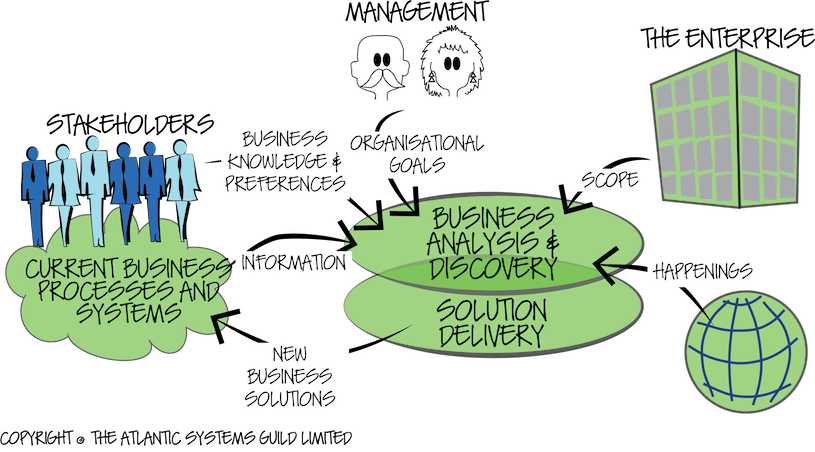 We explore business analysis and show you how you can be more agile, more adaptable in your business analysis activities.
The opening section presents a framework for discovering the customers and their needs, for finding solutions and evaluating them, designing the business solution and getting it built. It looks at how business analysis integrates with either agile or traditional development.
Do You Know What Your Customers Value ?
How to identify and prioritise customer segments. For the highest priority segments, you determine value propositions that set down what you must deliver to satisfy the customers' business needs. This value proposition is the foundation for solving the problem.
Are You Solving the Right Problem ?
TYou and your customers generate candidate solutions. Then to prove that a candidate is solving the right problem, it is the subject of a safe-to-fail probe. This is a quick, cheap experiment to determine the viability, the suitability and the outcome of a solution. Most importantly, you ensure the candidate solves the right problem and fulfils the right need.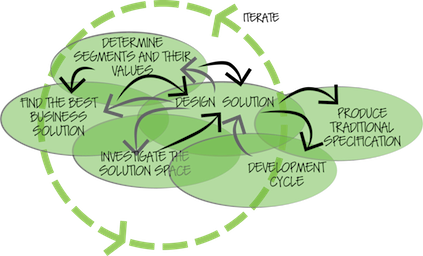 Investigate the Solution Space
The solution space includes the people, software and devices used to meet the needs of the customer segments. You investigate this space by looking at the necessary business processes and data.
Here you form the business solution to make it usable and convenient. The designing business analyst uses elements of the problem, the desired impact of the solution, the behaviour of the target customer segments, and the value proposition to craft the best possible solution.
Writing the Right Stories
SStories are fundamental to most agile development. However, if they are to be useful, the stories must be the right stories. This section gives you an approach to writing the right stories, ones that address the real customer problems. We also show you how story maps give you a more descriptive and usable backlog. Story maps are the ideal repository for the information you are discovering, and the stories needed for the development cycles.
Jack Be Nimble, Jack Be Quick
This section reviews the course and points out how by being agile, business analysis can be done quickly. We also look at other aspects of business analysis, how to break down silos, the minimal amount of effective documentation.
This section reviews the course, shows how the business analysis activites are overlapping and iterative, discusses other aspects of business analyis, and shows you how by being agile, business analysis can be done quickly and effectively.
17.00h
End of each workshop day
This is a very brief overview of the programme of this unique workshop (spread over 2 days):
9.00h - Start of each workshop day
agile Business Analysis
Do You Know What Your Customers Value ?
Are You Solving the Right Problem ?
Investigate the Solution Space
Designing the Solution
Writing the Right Stories
Jack Be Nimble, Jack Be Quick
17.00h - End of each workshop day
SPEAKERS »
REGISTER »
Questions about this ? Interested but you can't attend ? Send us an email !