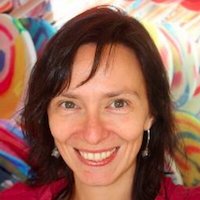 Discover your Facilitation Skills (Full-Day Workshop)
---
Mid-conference workshop of #BABEYOND20: Discover and improve your facilitation skills, and apply them the next day!
25 March 2020 (9h30-17h30)
Location:
Crowne Plaza Le Palace
(Brussels City Center)
Presented
in English
by
Karen Peirens
Price:
600 EUR
(excl. 21% VAT)
AGENDA »
SPEAKERS »
Our events before the 1st of May are postponed, events after the 1st of May are still planned. However, if we have to cancel an event due to corona, you can reschedule to a future event. This event is history, please check out the List of Upcoming Seminars, or send us an email
Check out our related open workshops:
Check out our related in-house workshops:
Join this full-day workshop on facilitation skills
Do you want to take your facilitation skills to the next level ?
Does any of these statements sound familiar?
You have started a check-in process in every meeting, but after a couple of times people are saying "not again ..."
You end your meeting well, but half an hour later you notice that participants have started the discussion all over again when you pass by the coffee machine
You want to include everyone in a discussion, but it seems impossible to involve your more silent colleagues
You have a problem to energize your meetings and workshops, and keep everyone engaged
What is this workshop about?
Get to know the principles of facilitation, and how to use them
Work on your facilitation skills:

Deep listening skills
Learn to balance result and process

Fill your backpack with practical tools that you can use in your organisation
Energize your meetings and workshops, and keep participants engaged
What you will get out of this workshop
Boost your facilitation skills
Grow your confidence when intervening during difficult meetings and discussions
Theoretical frameworks and practical application
Tips & tricks that you can apply immediately
Share experiences and learn from each other
The opportunity to immediately apply what you have learned during the BA & Beyond conference the next day, as volunteers will get a spot as facilitator during interactive sessions to share insights from the talks
Who should attend this one-day workshop ?
Analysts, product owners, CX and UX designers, agile coaches, team leaders, people managers, junior trainers, ...
Everyone who is keen on discovering and improving their facilitation skills, to get more out of their meetings, coachings, workshops, ...
This full-day workshop includes free access to the Brussels conference on March 26th for participants that take up a facilitator role at the conference. So, join this facilitation training and apply the skills and techniques you learn the next day (26th of March) at the BA & Beyond conference.
Workshop Pricing:
The discounted early-bird registration price of 600 EUR (excl. VAT) is valid until the end of January 2020, and there is a special "Six Pack" price where companies "Pay 5 and Get 1 Participation for Free". During the registration process, you can choose between this full-day facilitation skills workshop and the parallel track with 2 half-day workshops by Lori Silverman and Alec Sharp. Make sure to indicate the "Facilitation Skills" track.
Who presents this one-day workshop ?
This workshop is presented by Karen Peirens. Her mission is to connect your people, boost your team, and create value. She holds a post graduate in systemic work and constellations, facilitates many workshops and team coachings, and also teaches "Facilitation Skills" at Erasmus Hogeschool in Brussels (idea & innovation management). Read more about Karen here.
If you don't know BA & Beyond yet, read this:
BA & Beyond aims to be the catalyst for bringing Business Analysis (BA) expertise together and moving the BA profession forward. Visit the BA & Beyond Web site to learn more and join our dedicated and low-volume mailing list.
The Third Belgian BA Conference in Brussels is a conference for business analysts by business analysts, with approximately 25 interesting presentations in total, various workshops, side tracks and a dedicated BA tools & techniques exhibition. The first edition in 2018 had 120 participants, the second one in 2019 had 235 participants, and we are looking forward to gather over 300 people on March 26th, 2020 in Brussels. To accomplish this, we have a high-quality programme, we maintain a low entrance fee (thanks to our sponsors), and we focus on modern, applied, bold and "beyond" business analysis.
Our participants are business analysts, business architects, process improvers, solution designers, project managers, change managers, ... Most of them are from Belgium and the Netherlands, but because the conference is entirely in English, we also get people from other European countries. In 2019, we had participants and speakers from 16 different countries !
Like last year, we have a pre-conference workshop day with several experts on the day before before the the big conference in Brussels, Thursday 26th of March, 2020. Lori Silverman and Alec Sharp present half-day workshops on "Facts Tell, Stories Sell" and "Getting to the Essence", and Karen Peirens presents a full-day workshop on facilitation skills.
To stay informed about BA & Beyond, you can sign up for their dedicated low-volume newsletter:
AGENDA »
SPEAKERS »
Questions about this ? Interested but you can't attend ? Send us an email !