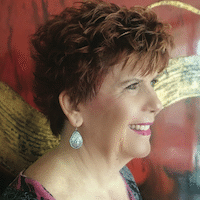 Facts Tell, Stories Sell + Getting to the Essence (2 Half-Day Workshops)
---
Register Now »
AGENDA »
SPEAKERS »
Speakers: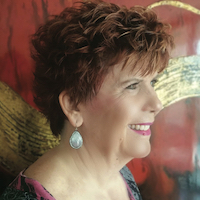 Lori Silverman is Shift Strategist, Founder and CEO of Partners for Progress®. She is also Adjunct Professor at Golden Gate University.
When radio/TV hosts interviewed Lori Silverman about her book, Stories Trainers Tell, they'd ask: "Can story be used for more than training?" Her next book, Wake Me Up When the Data Is Over, highlights the findings. With her third bestseller, Business Storytelling for Dummies, she solidified her thought leadership in the field. One chapter became a unique framework for transforming data into insight and action. This combined with earlier consulting experiences with Chevron, Valmet, and the U.S. Air Force, grew her prominence in data literacy.
As the Shift Strategist, over 30 years, Lori has helped firms like McDonalds, Target, GE, and Phillips North America strategize about their future and navigate messy, complex changes. Keynoting at more than 80 events, she's inspired thousands to take action. Lori is also an adjunct professor in Golden Gate University's Industrial and Organizational Psychology Master's program.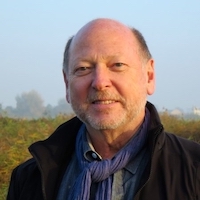 Alec Sharp is a Senior Consultant with Clariteq Systems Consulting.
He has deep expertise in a rare combination of fields - business process analysis and redesign, strategy development, application requirements specification, and data modelling. His 35 years of hands-on consulting experience, practical approaches, and global reputation in model-driven methods have made him a sought-after resource in locations as diverse as Ireland, Illinois, and India. He is also a popular conference speaker, mixing content and insight with irreverence and humor. Among his many top-rated presentations are "The Lost Art of Conceptual Modeling", "Modelling Failure", "Getting Traction for 'Process' - What the Experts Forget", and "Mind the Gap! - Integrating Process, Data, and Requirements Modeling".
Alec wrote the book on business process modeling - he is the author of "Workflow Modeling: Tools for Process Improvement and Application Development - second edition". Popular with process improvement professionals, business analysts, and consultants, it is consistently a top-selling title on business process modeling, and is widely used as an MBA textbook. The completely rewritten second edition was published in 2009, and has a "5 star" Amazon.com rating. Alec was also the sole recipient of DAMA's 2010 Professional Achievement Award, a global award for contributions to the Data Management field.
Alec's popular workshops on Working With Business Processes, Data Modeling (introductory and advanced), Requirements Modelling (with Use Cases and Business Services), and Essentials of Facilitation and are conducted at many of the world's best-known organizations. His classes are practical, energetic, and fun, with a most common participant comment being "best course I've ever taken".
AGENDA »
REGISTER »