Een overzicht van Microsoft's Business Application Framework: ontdek hoe makkelijk citizen developers business applicaties kunnen bouwen
Prijs: 480 EUR (excl. 21% BTW) This event is history, please check out the List of Upcoming Seminars
These related seminars and workshops may also be of interest to you:
Sprekers:
Gert Vonck is de persoon achter de startup Appfie. Appfie heeft zijn focus rond Microsoft PowerApps & Flow, en wil organisaties begeleiden met het gebruiken van het Microsoft low code platform. Voordien was Gert een business consultant die zijn klanten hielp met het definiëren van CRM strategieën, roadmaps en organizational change.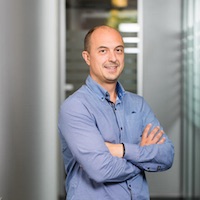 Steve Da Re is zelfstandig consultant en oprichter van SDR Consult bvba. Steve was jarenlang verantwoordelijk voor "Applications" bij BDO en is momenteel aan de slag als User Adoption & Change Manager bij BNPParibasFortis.
Zijn focus ligt voornamelijk op Office365 en Sharepoint. Hij volgt de nieuwe ontwikkelingen van Microsoft op de voet en heeft een grote passie voor Microsoft Flow. Met de out-of-the-box functionaliteiten van Microsoft probeert hij de nood aan 3rd party applications en custom development te vermijden.
Bekijk nu het volledige programma ...
Vragen hierover ? Geïnteresseerd maar u kan niet deelnemen ? Stuur ons een email.