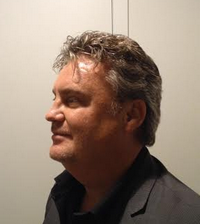 Doing More with Sparx Enterprise Architect
---
Hands-on workshop where EA12/13 (and its repository) are central in the analysis and modelling of Business Processes (BPMN), Actors, Data and Architecture (with ArchiMate®)
27 September 2017 (14-21h)
Location:
Parker Hotel
(Diegem)
Presented
in English
by
Christian Gijsels
Price:
720 EUR
(excl. 21% VAT)
Register Now » This event is history, please check out the NEXT SESSION
Check out our related in-house workshops:
Learning Objectives
Why do we organise this workshop ?
A lot of customers at our seminars and workshops on BPMN, enterprise architecture, business analysis and requirements gathering, have 1 thing in common: their company uses the Enterprise Architect® version 10, 11, 12 or 13 tool from SparxSystems®. They use it mainly for implementing and testing software, and only occasionally for analysing and modelling business processes and requirements.
Enterprise Architect from SparxSystems offers you a complete environment that supports you in every phase of a project, from requirements gathering to the implementation and testing of software. Hence, Enterprise Architect offers something for every role in a project and the interaction between them, but also allows the streamlining, consistency and communication of deliverables, which can be improved in many companies.
During this workshop, we want to focus on the lesser known applications of Enterprise Architect, such as enterprise architecture modelling (with ArchiMate), requirements analysis and documentation, as well as business analysis, process modelling, simulation of business processes, software project management, data modelling, etc. The use of this tool for software implementation is very well known, so this will get less attention.
Your course leader and moderator is Christian Gijsels of The Business Analysts. He has a lot of experience in business analysis, requirements management and modelling business processes with Enterprise Architect, and he uses this and other tools almost every day. Hence, you get a very practical and pragmatic view during this intensive, interactive and inspiring workshop, which is also available in-company.
It is not our nor Christian's intention to promote Enterprise Architect, but to improve and expand the use of SparxSystems Enterprise Architect in companies that already use this tool.
What will you learn at this workshop ?
During this intensive and interactive workshop, we will answer these and other questions:
How do you tackle business analysis and modelling with this tool ?
What are the best practices in the efficient and productive use of this tool ?
How do you facilitate and improve the communication about business requirements, business processes and the software development project with Enterprise Architect ?
How can diagrams be simulated in Enterprise Architect ?
How do you model tracebility in your model, over different notation formats ?
How do you do an impact analysis ?
How do you include your own navigation (Top-Down versus Bottom-Up) ?
How do you make multi-dimension views for different roles in your organisation ?
How do you make versioning with the time-based-modeling capabilities ?
How do you make a library with re-use in different notation formats ?
Who should attend this workshop ?
This workshop is aimed at beginner and intermediate users of Enterprise Architect van Sparx Systems, who want to learn how this tool can be used better for doing enterprise architecture, business analysis, process modelling and software development:
Business & system analysts
Process and business modellers / analysts in BPM project groups
Enterprise architects
Business Process owners
Project sponsors
Consultants in EA, BPM and requirements management
This workshop offers an end-to-end view on the efficient and productive use of Enterprise Architect, by combining different notation standards (ArchiMate, BPMN, UML), while taking maximum benefit from the structure, reuse, security and multi-user aspects of this repository-based modelling tool. We expect that you have a working and tested version of Enterprise Architect installed (this can be the trial version). Please do not forget this (laptop and software installation) so that we can get started right away. We have a lot of ground to cover in this workshop.
ArchiMate and TOGAF are registered trademarks of The Open Group. SparxSystems and Enterprise Architect are registered trademarks of SparxSystems Ltd.
Full Programme
13.30h - 14.00h
Registration of the participants, with coffee/tea and croissants
14.00h - 14.30h
Sparx Systems Enterprise Architect
Overview of this modelling tool
EA version 12/13 vs previous versions: what's new ?
Supported notation standards: UML (Unified Modelling Language), BPMN (Business Process Model & Notation), DFD (Data Flow Diagram), ArchiMate®, TOGAF (The Open Group Architecture Framework), etc
The power of a central repository for reuse, team development, impact analysis, ...
Using it to cross the boundaries of architecture, business analysis, process improvement and software development
Setting up an optimal and structure EA12/13 environment that facilitates reuse of models, actors, business knowledge and deliverables
Working with human and fysical actors, data modelling, ...
Doing an impact analysis
14.30h - 15.00h
Enterprise Architecture with Enterprise Architect
Support of ArchiMate and TOGAF in Enterprise Architect
Workshop: Modelling enterprise architecture
Deliverables and best practices
15.00h - 15.30h
Business analysis and Gathering/Documenting Requirements
Modelling SWOT analysis, cause & effect diagrams, ...
Stakeholder mapping, RASCI diagrams and business motivation modelling
Facilitating brainstorming via mindmaps and brown paper sessions
Gathering and modelling requirements
Defining and modelling work scope through context diagrams and DFD
15.30h - 15.50h
Coffee/Tea and Refreshments
15.50h - 17.50h
Process modelling with BPMN in Enterprise Architect
Workshop: Modelling an actual business case (AS-IS)
Workshop: Identifying process improvements and modelling/simulating the TO-BE process model
Connecting business analysis, requirements and process modelling
Descriptive, analytic and executable modelling
Modelling actors and data objects
Modelling activities and events in the business process
Simulating business processes
Implementing best practices, such as BPMN Styles and setting up a BPM framework
18.50h
Functional Analysis with Enterprise Architect
From Business Analysis to Functional Analysis
Workshop: Modelling UML and use cases in Enterprise Architect
Best practices and tips & tricks
20.15h
Data Modelling with Enterprise Architect
Data Modelling
Workshop: Data Flow Diagrams (DFD) in Enterprise Architect
Best practices and tips & tricks
21.00h
End of this Workshop
ArchiMate and TOGAF are registered trademarks of The Open Group. SparxSystems and Enterprise Architect are registered trademarks of SparxSystems Ltd.
Speakers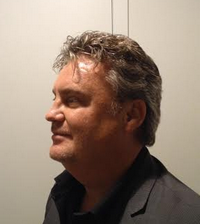 Christian Gijsels is an independent consultant at GIJSELSDOTCOM NV. He is specialized in the modelling of business processes (BPMN, UML Activity Diagrams), cases (CMMN), decision rules (DMN), information architecture (Data Flow Diagrams, UML, ...) and business/enterprise architecture (ArchiMate). Before, he was a Director at KPMG Technology Advisory Belgium.
He worked for a long time at the Cronos Holding, where he was co-founder and responsible for the Consulting Practice The Business Analysts, a group of 55+ Strategy, Business and Functional analysts and project managers. Before this, Christian was e-Business Manager at KPMG. Christian Gijsels is a member of BPM Institute and is actively in touch with Bruce Silver, the founder of BPMN.
Christian finished his Master in Computer Technology at the LUC, and holds many certifications, e.g. Certified Advanced Consulting Skills (KPMG Verona), Certified PDN (Consulting Problem Solving), Certified Teacher at IBM Belgium, and Internal Auditor Quality System ISO 9001:2000 (SGS Belgium), Certified Scrum Master/CSM at Scrum Alliance, Certified BPMN at BPMInstitute.org New York (Bruce Silver), and KMO Challenge at Vlerick Leuven Gent Management School. He is also certified Scrum PO, and Certified in ArchiMate and Six Sigma.
You can find more about Christian at LinkedIn and follow his tweets at Twitter.
Questions about this ? Interested but you can't attend ? Send us an email !