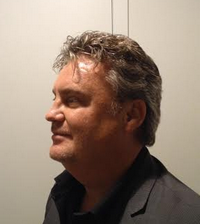 Business Analysis and Modelling with Enterprise Architect
---
Hands-on workshop showing how Enterprise Architect helps with the Analysis and Modelling of your Business Processes with BPMN and the Modelling of Architecture with ArchiMate®
19 June 2014 (14-21u)
Location:
Golden Tulip Brussels Airport
(Diegem)
Presented
in English
by
Christian Gijsels
Price:
690 EUR
(excl. 21% VAT)
Register Now »
AGENDA »
SPEAKERS » This event is history, please check out the NEXT SESSION
Check out our related open workshops:
Check out our related in-house workshops:
Full Programme:
13.30h - 14.00h
Registration of the participants, with coffee/tea and croissants
14.00h - 14.30h
Sparx Systems Enterprise Architect 10.0
Overview of this modelling tool
EA version 10 vs. version 9: what's new ?
Supported notation standards: UML (Unified Modelling Language), BPMN (Business Process Model & Notation), DFD (Data Flow Diagram), ArchiMate®, TOGAF (The Open Group Architecture Framework), etc
The power of a central repository for reuse, team development, impact analysis, ...
Using it to cross the boundaries of architecture, business analysis, process improvement and software development
Setting up an optimal and structure EA10 environment that facilitates reuse of models, actors, business knowledge and deliverables
Working with human and fysical actors, data modelling, ...
Doing an impact analysis
14.30h - 15.00h
Enterprise Architecture with Enterprise Architect
Support of ArchiMate and TOGAF in Enterprise Architect
Workshop: Modelling enterprise architecture
Deliverables and best practices
15.00h - 15.30h
Business analysis and Gathering/Documenting Requirements
Modelling SWOT analysis, cause & effect diagrams, ...
Stakeholder mapping, RASCI diagrams and business motivation modelling
Facilitating brainstorming via mindmaps and brown paper sessions
Gathering and modelling requirements
Defining and modelling work scope through context diagrams and DFD
15.30h - 15.50h
Coffee/Tea and Refreshments
15.50h - 17.50h
Process modelling with BPMN in Enterprise Architect
Workshop: Modelling an actual business case (AS-IS)
Workshop: Identifying process improvements and modelling/simulating the TO-BE process model
Connecting business analysis, requirements and process modelling
Descriptive, analytic and executable modelling
Modelling actors and data objects
Modelling activities and events in the business process
Simulating business processes
Implementing best practices, such as BPMN Styles and setting up a BPM framework
18.50h
Functional Analysis with Enterprise Architect
From Business Analysis to Functional Analys
Workshop: Modelling UML and use cases in Enterprise Architect
Best practices and tips & tricks;
20.15h
Data Modelling with Enterprise Architect
Data Modelling
Workshop: Data Flow Diagrams (DFD) in Enterprise Architect
Best practices and tips & tricks;
21.00h
End of this Workshop
ArchiMate and TOGAF are registered trademarks of The Open Group. SparxSystems and Enterprise Architect are registered trademarks of SparxSystems Ltd.
SPEAKERS »
REGISTER »
Questions about this ? Interested but you can't attend ? Send us an email !