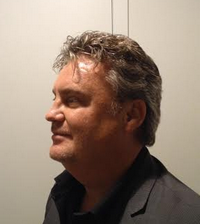 Business Analyse Technieken (Workshop)
---
Een Pragmatische Aanpak van Business Analyse, geillustreerd via case studies en oefeningen
7-8 February 2012 (10-18)
Locatie:
Golden Tulip Brussels Airport
(Diegem)
Gepresenteerd
in het Nederlands
door
Prijs:
1350 EUR
(excl. 21% BTW)
Registreer NU »
AGENDA »
SPREKERS » This event is history, please check out the NEXT SESSION
Check out our related open workshops:
Check out our related in-house workshops:
Volledig Programma:
9.30u - 10.00u
Registratie, koffie/thee en croissants
10.00u (DAG 1)
Inleiding en Positionering
Een helicopterblik op bedrijfsbeheer: richten, inrichten en verrichten. Van strategie, missie en visie over gestructureerde bedrijfsprocessen naar geautomatiseerde oplossingen.
Het 3D Enterprise Blueprinting Model
Wat is business analyse en waaruit bestaat dit ?
Van business analyse naar business case
Het belang van een goede Requirements Analyse
Welke rol spelen procesmodellering (BPM) en de notatiestandaard BPMN ?
Positionering van Functionele Analyse
Wanneer UML ?
De verschillende soorten Use Cases
Inleiding tot Mindmapping
Algemeen overzicht en geschiedenis
Hoe maak je een Mind Map: normal mode, review mode en brainstorm mode
Tips en ideeën
Voordelen van mindmaps
Software-ondersteuning
Case study, demo & oefeningen
SWOT Analyse van een Project
Waarom is het project noodzakelijk ? Wanneer wordt een business case gemaakt ?
SWOT analyse van een projectvoorstel.
Hoe lost dit de problemen op of maakt dit de opportuniteiten waar ?
Wat is/zijn de aanbevolen oplossing(en) ?
Hoe komt de oplossing tegemoet aan de problemen of opportuniteiten (voordelen) ?
Wat zal er gebeuren als de inspanning niet wordt ondernomen (doe-niets scenario) ?
Welke resources zullen er nodig zijn om de oplossing te bieden en de voordelen te realiseren ?
De Go/No Go goedkeuring - hebben we een duidelijk gedefinieerde, goedgekeurde business case ?
Wat is een brown paper sessie ?
Hoe verloopt zo'n sessie in de praktijk ?
Tips en advies voor een succesvolle brown paper sessie
Software-ondersteuning
Case study, demo & oefeningen
Welke alternatieven bestaan er voor een brown paper sessie ?
Datastromen Modelleren in Data Flow Diagramma's
Wat is een DFD
Positionering van DFD
Structured Systems Analysis and Design Methodology (SSADM)
Principes
Niveaus

Het context diagramma
Level 0 (top-level) Diagram
Level 1 Diagram

DFD Notaties
DFD Stijlen
Software-ondersteuning
Case study, demo & oefeningen
Procesmodellen Noteren in BPMN
Modelleren om de huidige businesssituatie (AS-IS) te begrijpen
Theory of Constraints
Gap Analyse
Het identificeren van procesverbeteringen (BPI, business process improvement) en het toekomstige verbeterde procesmodel (TO-BE)
Van AS-IS naar TO-BE
Positionering van BPMN
Business Architectuur
Business analysis versus Functionele analyse
Principes
Niveau's: beschrijvende, analytische en uitvoerbare modellering
BPMN Notaties

Modelleren van actors en data-objecten
Modelleren van activities en events in het business proces

BPMN Stijlen
Software tools
Case study, demo & oefeningen
18.00u (DAG 1)
Einde van Dag 1 van deze Workshop
9.30u - 10.00u (DAG 2)
Koffie/Thee en croissants
10.00u (DAG 2)
Goals - Scope - Stakeholders
Product vs. Project
De Volere requirements methode
Overzicht Goals - Scope - Stakeholders
De RASCI methode
Types van stakeholders

Primaire vs. secundaire stakeholders
Eindgebruikers
Andere classificaties

Elicitation technieken
Case study & oefeningen
Overzicht van scoping technieken: wat gebruik je wanneer ?
De Work Scope en het Context Diagramma
De Scope van het Product
Traceerbaarheid
Datamodellering en data requirements
Case study & oefeningen
Soorten requirements
Wat zijn snow cards en hoe kunnen deze helpen bij het verzamelen van requirements ?
Functionele Requirements
Niet-functionele Requirements
Technieken voor het verzamelen van requirements: een overzicht
Definitie van een Use Case
Soorten use cases (In Volere onderscheidt men Business (BUC), Product (PUC) en System Use Case)
Use Case Template
Hoe pak je een brown paper sessie aan voor requirements analyse ?
Oefeningen op Use Cases en de Use Case Template
De link met functionele analyse en UML use cases: wanneer is het werk van de business analyst af ?
18.00u
Einde van deze Workshop
SPREKERS »
REGISTER »
Vragen hierover ? Geïnteresseerd maar u kan niet deelnemen ? Stuur ons een email.