Business Continuity: Integration & Governance
---
Key Success Factors for Effective and Efficient Business Continuity Management
20 November 2008 (14-21)
Location:
Pullman Diegem
(Diegem)
Presented
in English
Price:
590 EUR
(excl. 21% VAT)
AGENDA »
SPEAKERS » This event is history, please check out the List of Upcoming Seminars, or send us an email
Check out our related in-house workshops:
Speakers: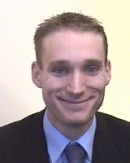 Johan Van Grieken is Director at Deloitte Enterprise Risk Services, leading the ICT Governance & Continuity group. He is specialized in Business Continuity, ICT Governance, ICT Processes, ICT Strategy, Risk management ("Risk Intelligent Enterprise" and CobiT4) and Regulatory Compliance for Life Sciences (e.g. FDA and EMEA). This expertise is built on a strong operational and financial foundation, gained as interim IT manager and IT auditor.
Hence, Johan has a very broad view on ICT-related projects and easily links up with financial and business elements. Johan has assisted several organisations in their Business Continuity Management efforts.
Michel Eeman is Senior Manager at Deloitte Enterprise Risk Services. Michel has 10 years of audit and consulting experience and has assisted a wide variety of both private and public organisations in improving performance and enhancing compliance. He focuses on Business Continuity Management (BCM) and ICT Audit & ICT Governance. He also gained considerable experience in Sarbanes-Oxley, Risk Management and Business Process Improvement / Business Process Reengineering projects.
Michel has assisted many organisations in setting up or improving Business Continuity Management Programs.
AGENDA »
Questions about this ? Interested but you can't attend ? Send us an email !