The BI & Data Analytics Summit

Date:
13 June 2019 (9-17h30)
Location:
Parker Hotel
(Diegem)
Price: 450 EUR (excl. 21% VAT)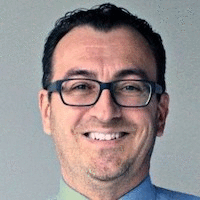 Check out the LEARNING OBJECTIVES, the FULL PROGRAMME and WHO PRESENTS this. This event is history, please check out the List of Upcoming Seminars
These related seminars and workshops may also be of interest to you:
The BI & Data Analytics Summit
The BI & Data Analytics Summit is a combination of 2 unique in-depth tutorials on June 12th (one on Data Virtualization with Rick van der Lans and one on Machine Learning with Keith McCormick), and an information-packed conference with 14 inspiring speakers on June 13th, 2019:
Compact Programme of the BI & Data Analytics Summit on June 13th:
Time
Room A
Room B
9h00
A Word of Welcome by Conference Chairman Rick van der Lans, followed by Session Pitches
9h30
Opening Keynote: AI and Machine Learning: What's New, What's Not, and Why Care?
(Keith McCormick - data mining consultant, trainer, speaker, and author)
10h30
Coffee/Tea, Networking and Exhibitions
11h00
Cluster 1A: Making Data Actionable with Data Visualisation

Cluster 1B: Modern Data Architectures, including Data Virtualisation


Data Virtualization at UMC Utrecht

: Don't Collect, Connect! (

Erik Fransen, connecteddatagroup

)

12h45
Lunch, Networking and Exhibitions
13h50
Sponsor Presentations



InfoRoad sponsor presentation: Introduce the data virtualization concept into your BI architecture today (Bart De Groeve, Manager at InfoRoad)




WhereScape sponsor presentation: Data-Infrastructure Automation Software for Cloud, Hybrid and On-premise (Simon Asplen-Taylor, Chief Data Officer at Rank Group, a big WhereScape customer)

14h15
Afternoon Presentations
14h15
Cluster 2A: Analytics for the Data-Driven Organisation

Cluster 2B: New BI Solution Approaches, including Data Vault


Cloud Datawarehousing: Why and How?

(Google, Amazon, Azure, Snowflake) (

Rogier Werschkull, Cloud Analytics Now

)

16h00
Coffee/Tea, Networking and Room Switch
16h30
Closing Keynote: Modern BI and Data Architectures
(Rick van der Lans, independent analyst, consultant, author, and lecturer)
17h30
End of the Summit
SHOW me the full programme ...
Questions about this ? Interested but you can't attend ? Send us an email !