First Belgian Summit on all Aspects of Business Intelligence, Analytics, Data Warehousing and Data Science
Price: 250 EUR (excl. 21% VAT)



Speakers:

You ?
We are currently looking for people who want to present their practical experiences, customer stories, case studies, lessons learned, practical solutions, tips & tricks, new trends and technologies, etc on all aspects of business intelligence, analytics and data warehousing, including big data, data science, self-service analytics, predictive analytics, data visualisation, IoT applications, operational intelligence, streaming analytics, data virtualisation, data vault, data architectures, ... to like-minded professionals.
Please read the Presentation Guidelines and fill in the Presentation Proposal Form.
All submissions are peer reviewed and evaluated based on originality, content, relevancy and value for participants.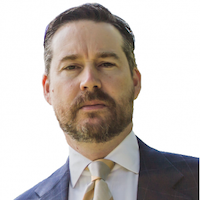 Keith McCormick is an independent data miner, trainer, speaker, and author.
Keith loves to train and consult. Training allows him to interact with (and learn from) 100s of clients in dozens of industries every year. It prevents him from obtaining too narrow a focus, and it keeps him current. Consulting allows him to work with a smaller number of clients in detail and in depth, working with them on real problems of immediate concern to them.
His favorite kind of work involves:
listening carefully to my client explain their business in detail
turning their description into a research question that can be answered with their data
coaching my client on presenting possible solutions to decision makers
working behind the scenes to get the solution deployed
Keith is skilled at explaining complex methods to new users or decision makers and can do so at any level of technical detail. He specializes in predictive models and segmentation analysis including classification trees, neural nets, general linear model, cluster analysis, and association rules.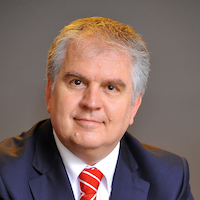 Rick van der Lans is a highly-respected independent analyst, consultant, author, and internationally acclaimed lecturer specialising in data warehousing, business intelligence, big data, and database technology.
He has presented countless seminars, webinars, and keynotes at industry-leading conferences. For many years, he has served as the chairman of the annual European Enterprise Data and Business Intelligence Conference in London and the annual Data Warehousing and Business Intelligence Summit in The Netherlands.
Rick helps clients worldwide to design their data warehouse, big data, and business intelligence architectures and solutions and assists them with selecting the right products. He has been influential in introducing the new logical data warehouse architecture worldwide which helps organisations to develop more agile business intelligence systems.
Over the years, Rick has written hundreds of articles and blogs for newspapers and websites and has authored many educational and popular white papers for a long list of vendors. He was the author of the first available book on SQL, entitled including Introduction to SQL, which has been translated into several languages with more than 100,000 copies sold. More recently, he published his book Data Virtualization for Business Intelligence Systems.
Now, check out the full programme of this event ...
These related seminars and workshops may also be of interest to you:
Questions about this ? Interested but you can't attend ? Send us an email !