Dit nieuwe tweedaagse seminar geeft een overzicht van alle business intelligence en datawarehousing termen, concepten, technieken en oplossingen, vooral voor de vele nieuwkomers in BI.
Prijs: 1350 EUR (excl. 21% BTW)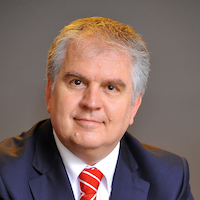 This event is history, please check out the List of Upcoming Seminars
These related seminars and workshops may also be of interest to you:
Sprekers: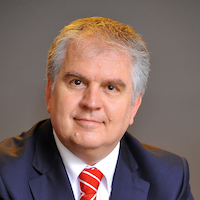 Rick van der Lans is een gerespecteerd en onafhankelijk analist, adviseur, auteur en internationaal bekende spreker. Hij is gespecialiseerd in datawarehousing, business intelligence, big data en databasetechnologie.
Hij heeft vele seminars en webinars gepresenteerd en keynotes bij industry-leading conferenties. Hij weet als geen ander een goede balans te vinden tussen op de praktijk toegesneden technologische en strategische zaken. Al meer dan tien jaar is hij de voorzitter van de jaarlijkse European Enterprise Data and Business Intelligence Conference in London en de jaarlijkse Data Warehousing en Business Intelligence Summit in Nederland.
Rick helpt cliënten wereldwijd met het ontwerpen van hun data warehouse, big data en business intelligence architecturen en begeleid hen bij het selecteren van de geschikte producten. Hij is invloedrijk geweest bij het wereldwijd introduceren van de nieuwe logische datawarehouse architectuur waarmee organisaties meer flexibele business intelligence systemen kunnen ontwikkelen.
Rick heeft honderden artikelen en blogs geschreven voor toonaangevende vakbladen en websites en van zijn hand zijn vele educatieve en populaire whitepapers verschenen voor een groot aantal leveranciers. Hij was de auteur van het eerste beschikbare boek over SQL, getiteld Introduction to SQL, dat in vele talen gepubliceerd is en waarvan meer dan 100.000 exemplaren verkocht zijn. Recentelijk publiceerde hij het boek Data Virtualization for Business Intelligence Systems.
Bekijk nu het volledige programma ...
Vragen hierover ? Geïnteresseerd maar u kan niet deelnemen ? Stuur ons een email.