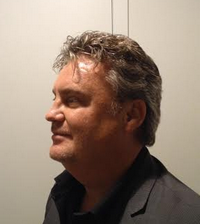 BPMN in Praktijk
---
Een overzicht, positionering en evaluatie van het modelleren van bedrijfsprocessen met BPMN: wanneer, waarom en vooral: hoe ?
5 March 2008 (14-21)
Locatie:
Pullman Diegem
(Diegem)
Gepresenteerd
in het Nederlands
door
Prijs:
540 EUR
(excl. 21% BTW)
AGENDA »
SPREKERS » This event is history, please check out the List of Upcoming Seminars, or send us an email
Check out our related open workshops:
Check out our related in-house workshops:
Volledig Programma:
13.30u - 14.00u
Registratie, koffie/thee en croissants
14.00u - 15.50u
Positionering van BPMN
De Business Blueprint
Positionering van BPMN in de 3D Enterprise Business Blueprint
Definitie van een proces
Business Analyse versus Functionele Analyse
BPMN versus UML: wanneer BPMN gebruiken en wanneer UML ?
Wat is BPMN, BPEL, Round tripping, ... ?
15.50u - 16.10u
Koffie/Thee en Versnaperingen
16.10u - 17.50u
De syntax van BPMN
De syntax van BPMN 1.0
De (verwachte) uitbreidingen van BPMN 1.1
Het belang van het Lexicon
De enterprise Human en Fysische Actoren
Hoe Actoren te definiëren in BPMN dewelke hergebruikt kunnen worden in UML
Business Analyse met BPMN
De interactie van BPMN met UML in een gelaagde structuur
19.45u - 20.00u
Koffie/Thee en Versnaperingen
20.00u - 20.45u
BPMN Tools & Demo
BPMN support in tools
Demo van een BPMN Tool - Intalio
20.45u - 21.00u
Vragen & Antwoorden, Discussie
21.00u
Einde van dit seminar
SPREKERS »
Vragen hierover ? Geïnteresseerd maar u kan niet deelnemen ? Stuur ons een email.