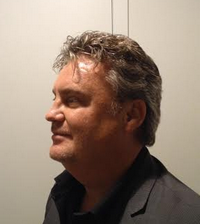 BPMN 2.0: Theory (Seminar) and Practice (Workshop)
---
An overview, positioning and evaluation of business process modelling with BPMN (day 1) + Practical workshop BPMN (day 2)
3-4 June 2014 (14-21u)
Location:
Golden Tulip Brussels Airport
(Diegem)
Presented
in English
by
Christian Gijsels
Price:
1250 EUR
(excl. 21% VAT)
Register Now »
AGENDA »
SPEAKERS » This event is history, please check out the List of Upcoming Seminars, or send us an email
Check out our related open workshops:
Check out our related in-house workshops:
Full Programme:
Anyone who wants to deeply understand the power of BPMN, and really wants to start using it, should attend our seminar covering the theory and positioning of BPMN, and our hands-on workshop, where we bring you up to speed in process modelling with BPMN through interactive group exercises:
SPEAKERS »
REGISTER »
Questions about this ? Interested but you can't attend ? Send us an email !