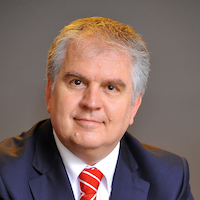 Moderne Databasetechnologie
---
Van SQL tot NoSQL en van Graph tot Appliance - een kritisch en onafhankelijk overzicht van de databasemarkt
14 December 2011 (14-21u)
Locatie:
Golden Tulip Brussels Airport
(Diegem)
Gepresenteerd
in het Nederlands
door
Prijs:
690 EUR
(excl. 21% BTW)
Registreer NU »
AGENDA »
SPREKERS » This event is history, please check out the List of Upcoming Seminars, or send us an email
Check out our related open workshops:
Check out our related in-house workshops:
Volledig Programma:
13.30u - 14.00u
Registratie en ontvangst van de deelnemers met koffie/thee
14.00u
Begin van dit seminar
Inleiding
De geschiedenis van database servers: van fileserver tot databaseserver
De vier abstractielagen: presentatie, definitie, opslagstructuur en opslageenheid
Trends in de databasemarkt
Spelen de standaarden nog een rol?
Productiedatabaseservers
High-end productiedatabase servers, zoals Oracle RAC en IBM PureScale
Producten voor databasemigratie
Open source database servers
Toepassen van in-memory databaseservers bij transacties: een multi-tier database architectuur; De invloed van Solid State Disks op performance
Functionaliteit voor het manipuleren van XML-documenten
Marktoverzicht, inclusief IBM DB2, Informix, Ingres, Microsoft SQL Server, MySQL, Oracle11g, Sybase ASE
Analytical Database Servers
Business intelligence en datawarehousing trends
Classificatie van verschillende analytical database servers
De voor- en nadelen van record-, kolom-, waarde- and kubus-gebaseerde opslagstructuren
Wat is in-database analytics en wat is de relatie met Google's MapReduce ?
De TCO van datawarehouse-appliances
Marktoverzicht, inclusief Aster Data, Exasol, Netezza, iStore, Ingres VectorWise, Kickfire, Kognitio, Sybase IQ, Teradata en Vertica
NoSQL Database Servers en Databases in de Cloud
Classificatie van NoSQL databaseservers: document stores, wide column stores, key/value stores, multi-value stores en graph data stores
Zijn NoSQL producten werkelijk databaseservers ?
Het werken met een API in plaats van SQL
Toepassingsgebieden van NoSQL databaseservers
Wat is er speciaal aan databases in de cloud?
Marktoverzicht, inclusief Apache CouchDB en Hadoop, Cloudera, database.com, Google BigTable, LongJump, Microsoft Azure, MongoDB en InfiniteGraph
Streaming Database Servers
De relatie met Complex Event Processing (CEP)
De ISO-standaard voor streaming SQL
Combineren van stilstaande data en stromende data
Voorbeelden van streaming SQL-instructies
Marktoverzicht, inclusief IBM InfoSphere Streams, Microsoft Insight, Progress Realtime, SQLStream, Sybase Aleri en StreamBase
Database Virtualization ofwel Federation Servers
Het ontkoppelen van applicaties en databases
Query-optimalisatie door een federation server
Caches als de-virtualisatie techniek
Marktoverzicht, inclusief Composite Information Server, Dataflux Federation Server, Denodo Platform, IBM InfoSphere Federation Server, Informatica Data Services en Oracle BI Server
Embedded en desktop databaseservers
Een databaseserver in je handpalm
Wat wordt bedoeld met carefree?
Embedded database servers: small footprint en carefree
Kunnen mobile databaseservers fungeren als desktop databaseservers?
Het belang van synchronisatie
Marktoverzicht, inclusief Microsoft Access, Pervasive PSQL en SQLite
Samenvatting en afsluiting
21.00u
Einde van dit seminar
SPREKERS »
REGISTER »
Vragen hierover ? Geïnteresseerd maar u kan niet deelnemen ? Stuur ons een email.