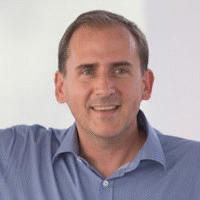 The Data Vault Modelling & Data Governance Conference
---
Register Now »
AGENDA »
SPEAKERS » This event is history, please check out the List of Upcoming Seminars, or send us an email
Check out our related open workshops:
Check out our related in-house workshops: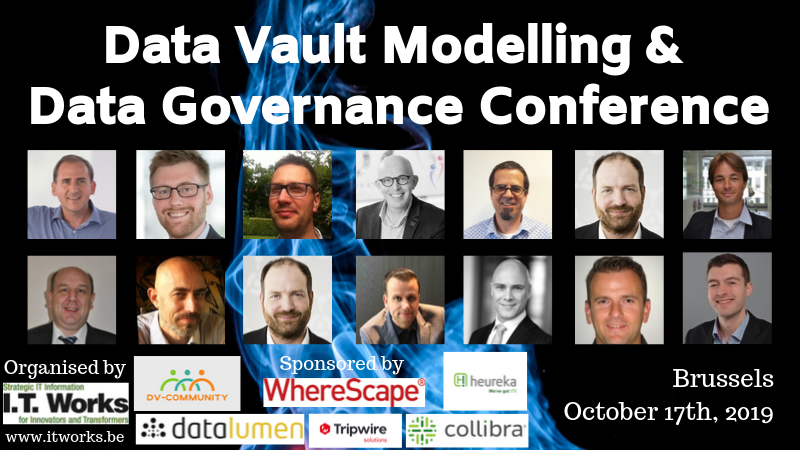 The Data Vault Modelling and Data Governance Conference - 17th of October 2019 - Brussels
Also interesting:
Data Modelling Masterclass
Presented by Steve Hoberman himself
October 14-16, 2019 (10-18h)
In the age of digital transformation, big data, data-driven business and Industrie 4.0, good data modelling skills and a great data management architecture and infrastructure is crucial.
During this one-day conference on Data Vault Modelling and Data Governance, we look at strategies, guidelines and technologies for supporting the data management capabilities of the future.
This includes, but is not limited to:
data strategy,
master data management solutions,
next-generation data integration solutions,
future-proof data modelling techniques,
data-vault modelling,
data warehouse automation,
enterprise data governance,
etc
If data is your strategic asset, why is good data modelling and data governance so often seen as an afterthought ?
Compact Programme of the Data Vault Modelling and Data Governance Conference:
Time
Room A
Room B
9h30
Words of Welcome by the Conference Chairmen (Rooms A + B)
9h45
Opening Keynote: The Data Empire Strikes Back
(Pierre Marchand - Chief Data Officer at Keytrade Bank)


This presentation contains Pierre's view on the evolution in data management, the vision, strategy, roadmap, architecture, quality and current applications, based on 15+ years of experience in data strategy and data analytics

10h30
Session Pitches: every speaker gets 1 minute to present his/her talk
11h00
Coffee/Tea, Networking and Exhibitions
11h30
Morning Presentations (all presentations are 30 minutes, with 15 minutes after these 2 presentations to answer questions (Q&A)
11h30 - 12h45
Cluster 1A: Data Vault Modelling - Morning Sessions

Cluster 1B: Data Governance - Morning Sessions

12h45
Lunch, Networking and Exhibitions
14h00
Afternoon Presentations
14h00-15h45
Cluster 2A: Data Vault Modelling - Afternoon Session

Cluster 2B: Data Governance, Afternoon Sessions

15h45
Coffee/Tea, Networking and Room Switch
16h15
Closing Keynote: Towards a Data-Driven Organisation (Michael Olschimke, Scalefree)
17h15
End of the Conference, Start of the Networking Drink
During this conference, we offer the opportunity to bring their company to the attention of this highly targeted and interested audience (more info about sponsoring).
We are pleased to have these solution providers at our conference:
| | |
| --- | --- |
| | DataLumen enables organizations to turn data into actionable information. With our solution portfolio, which consists of premier data governance and management services and products, we help our customers manage their data lifecycle and be successful with their data monetization efforts. |
| | Collibra is the Data Intelligence company. We accelerate trusted business outcomes by connecting the right data, insights, and algorithms to all Data Citizens. Our cloud-based platform connects IT and the business to build a data-driven culture for the digital enterprise. For more information, visit collibra.com |
| | Tripwire Solutions uses the latest set of advanced technologies and concepts as an enabler for the new generation of BI and DWH platforms. |
| | WhereScape offers a Data-Infrastructure Automation Software for Cloud, Hybrid and On-premise, and is a leader in Datawarehouse Automation |
| | In addition to the design and implementation of existing solutions for data modeling, heureka e-Business offers individual development services. We are the global market leader for erwin, Inc. add-on products and thus achieve enormous added value for our customers in BI and Data Warehouse projects. |
AGENDA »
SPEAKERS »
REGISTER »