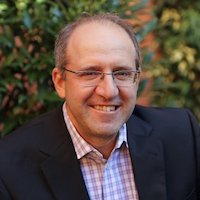 Data Modeling Masterclass
---
Steve Hoberman - the world's leading data modelling instructor - presents a Best Practices Approach to Developing a Competency in Data Modeling
26-28 September 2018 (10-18h)
Location:
Parker Hotel
(Diegem)
Presented
in English
by
Steve Hoberman
Price:
2550 EUR
(excl. 21% VAT)
Register Now »
AGENDA »
SPEAKERS » This event is history, please check out the NEXT SESSION
Check out our related open workshops:
Check out our related in-house workshops:
5 Reasons to Attend this Masterclass:
Steve has trained more than 10,000 people in data modeling since 1992
Entertaining and interactive teaching style (watch out for flying candy!)
His Data Modeling Masterclass is recognized as the most comprehensive data modeling course in the industry
Steve wrote 9 books on data modeling, including the bestseller Data Modeling Made Simple - you get 3 of them, plus superb course notes
His Data Model Scorecard technique is now the industry standard for assessing the quality of data model
Learning Objectives
This Master Class is a complete data modelling course, containing three days of practical techniques for producing conceptual, logical, and physical relational and dimensional and NoSQL data models.
After learning the styles and steps in capturing and modeling requirements, you will apply a best practices approach to building and validating data models through the Data Model Scorecard®. You will know not just how to build a data model, but how to build a data model well.
Two case studies and many exercises reinforce the material and will enable you to apply these techniques in your current projects.
Top 10 Objectives:
Explain data modeling components and identify them on your projects by following a question-driven approach
Demonstrate reading a data model of any size and complexity with the same confidence as reading a book
Validate any data model with key "settings" (scope, abstraction, timeframe, function, and format) as well as through the Data Model Scorecard®
Apply requirements elicitation techniques including interviewing, artifact analysis, prototyping, and job shadowing
Build relational and dimensional conceptual and logical data models, and know the tradeoffs on the physical side for both RDBMS and NoSQL solutions
Practice finding structural soundness issues and standards violations
Recognize when to use abstraction and where patterns and industry data models can give us a great head start
Use a series of templates for capturing and validating requirements, and for data profiling
Evaluate definitions for clarity, completeness, and correctness
Leverage the Data Vault and enterprise data model for a successful enterprise architecture
Prerequisites:
This course assumes no prior data modeling knowledge and, therefore, there are no prerequisites. This course is designed for anyone with one or more of these terms in their job title: "data", "analyst", "architect", "developer", "database", and "modeler".
This is a very brief overview of the programme of this unique workshop:
DAY 1: 9.30h - 10.00h - Registration and welcome with coffee/tea and refreshments
10.00h- 1. Modeling Basics
- 2. Overview to the Data Model Scorecard®
- 3. Ensuring the model captures the requirements
- 4. Validating model scope
DAY 2 - 5. Understanding conceptual, logical, and physical data models
- 6. Following acceptable modeling principles
- 7. Determining the optimal use of generic concepts
- 8. Applying consistent naming standards
DAY 3 - 9. Arranging the model for maximum understanding
- 10. Writing clear, complete, and correct definitions
- 11. Fitting the model within an enterprise architecture
- 12. Comparing the metadata with the data
- Summary and Conclusions
18.00h - End of three-day workshop
Every day, there is a lunch buffet around 13.00h
AGENDA »
SPEAKERS »
REGISTER »
Questions about this ? Interested but you can't attend ? Send us an email !