Praktisch overzicht van business rule en decision modellering via de gloednieuwe DMN standaard en BPMN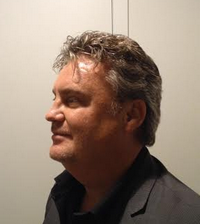 Sprekers: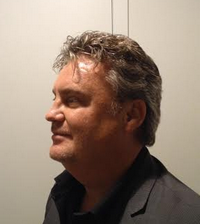 Christian Gijsels is zelfstandig consultant bij GIJSELSDOTCOM NV, gespecialiseerd in modelleertalen en -tools voor architectuur (ArchiMate), business analyse (BPMN voor processen, CMMN voor cases, en DMN voor beslissingen en decision rules) en functionele analyse (UML).
Voorheen was hij Director bij KPMG Technology Advisory België en verantwoordelijk voor de Belgium Enterprise Architecture Practice.
Daarvoor was Christian lange tijd werkzaam binnen de Cronos Holding, waar hij mede-oprichter/verantwoordelijk was voor de consulting groep The Business Analysts, een groep van een 55-tal business analysten, functioneel analysten en project managers.
Christian Gijsels is lid van BPM Institute en is in actief contact met Bruce Silver, de grondlegger van BPMN.
Christian behaalde zijn Master in Computer Technology aan het LUC, en is tevens Certified Advanced Consulting Skills (KPMG Verona), Certified PDN (Consulting Problem Solving), Certified Teacher bij IBM Belgium, en Internal Auditor Quality System ISO 9001:2000 (SGS Belgium), Certified Scrum Master/CSM at Scrum Alliance, Certified BPMN at BPMInstitute.org New York (Bruce Silver), KMO Challenge, at Vlerick Leuven Gent - Management School, en is ook Certified in ArchiMate, Scrum PO en Six Sigma.
U kan Christian natuurlijk ook vinden op LinkedIn en op Twitter.
Bekijk nu het volledige programma ...
These related seminars and workshops may also be of interest to you:
Vragen hierover ? Geïnteresseerd maar u kan niet deelnemen ? Stuur ons een email.