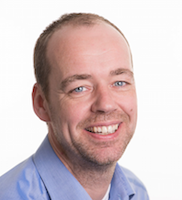 Data Vault and Data Warehouse Automation Meetup
---
Register Now »
AGENDA »
SPEAKERS » This event is history, please check out the List of Upcoming Seminars, or send us an email
Check out our related open workshops:
Check out our related in-house workshops:
Full Programme:
18.30h - 19.00h
Registration and welcome + Networking opportunity
19.00h
Data Vault Fundamentals and Best Practices
Antoine Stelma en Erik Fransen, Centennium
This presentation introduces Data Vault as the proven Ensemble Modelling technique and methodology for designing and implementing agile datawarehouses. Antoine will share his many years of experience with applying Data Vault, covering the improvement of time-to-market and quality via Automation, and focus on data integration and full auditability of the data. He also explains the best practices in implementation, such as using Data Virtualisation, and concludes with practical examples.
19.30h
Data Warehouse Automation
Frederik Naessens (WhereScape) and Stefaan De Vos (Mind The Gap)
When implementing & maintaining data warehouses, automation comes in many flavours and is not only limited to the pure 'coding' part of all activities. Discover where automation adds value to the business in the complete life cycle.
Frederik Naessens (WhereScape) will give an introduction to data warehouse automation. Stefaan De Vos (Mind The Gap) subsequently explains why Test Automation is then the next logical step.
20.15h
Real Life Customer Cases using Data Vault Modeling and Data Warehouse Automation
Dirk Vermeiren (Tripwire Solutions)
This presentation describes the architecture and approach for the "Agile" implementation of Data Warehouses. The cornerstones of this architecture and approach are Data Warehouse Automation and Data Vault modeling. The cases show the speed of implementation and the resilience to change of Data Vault Modeling. The examples explained during the presentation are real life experiences with the issues encountered and the solutions implemented for them.
20.45h
Summary & Conclusions, Networking Drink in Lobby
SPEAKERS »
REGISTER »