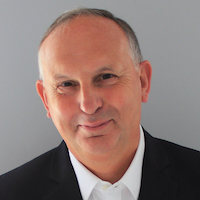 Dynamic Strategies for Investing in Change
---
Two intensive days of results-driven, realistic and joined-up answers
to today's high-paced world of fragmented change
20-21 November 2019 (14-21h)
Location:
Parker Hotel
(Diegem)
Presented
in English
by
Chris Potts
Price:
1450 EUR
(excl. 21% VAT)
Register Now »
AGENDA »
SPEAKERS » This event is history, please check out the List of Upcoming Seminars, or send us an email
Check out our related open workshops:
Speakers: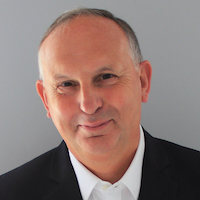 Chris Potts works with people in diverse countries, cultures and industries. Chris helps them to grow their capabilities at investing in change.
As a practitioner, he specialises in short, dynamic and outcomes-driven interventions, delivering breakthrough results in hours or days - for example:
Creating an integrated, goals-driven Change Portfolio for a global group based in 35 countries
Finding that over 40% of an enterprise's total investment was in changes they did not need
Formulating a 3-year strategy for ambitious business growth, by prioritising investment in goals not initiatives
Reducing the diversity of a company's changes by 60%, to achieve the portfolio goals with less risk and more focus
Redesigning how a GBP 200 million-turnover charity invested efficiently in change
He trains Executives, Enterprise Architects and Designers, Business Analysts and Change Portfolio Managers in how to create joined-up outcomes, collaboratively and at market-speed, from an increasing diversity of ideas and initiatives. Chris is also a professional speaker, delivering keynote speeches, executive briefings, public and private workshops, and university guest lectures. He has also chaired world-leading conferences on Business Change, Transformation, Innovation, and Enterprise Architecture.
Chris is the author of a trilogy of business novels - FruITion, RecrEAtion and DefrICtion - that explore the inter-woven stories of strategy, investing in change, enterprise architecture and portfolio management, through the eyes of three very different people: a CIO, an Enterprise Architect, and a Global Chief Executive. He is also architect of the Enterprise Investment Portfolio Management Method, EIPMM® (www.eipmm.com).
AGENDA »
REGISTER »