Applied Enterprise Architecture Concepts
---
Take a flying start into enterprise architecture with this (airline-case-based) intensive workshop that links strategy, business and technology
18-21 October 2011 (10-18)
Location:
Golden Tulip Brussels Airport
(Diegem)
Presented
in English
by
Price:
2400 EUR
(excl. 21% VAT)
Register Now »
AGENDA »
SPEAKERS » This event is history, please check out the List of Upcoming Seminars, or send us an email
Check out our related open workshops:
Full Programme:
9.30h - 10.00h
Registration and coffee/tea
Based on the book, which you should have read before this workshop:
9.30h
Registration (only first day)
10.00h
Start of each workshop day
This programme is spread over 4 days, from 10h00 till 18h00, with a lunch around 13h00. Our speaker, John Gøtze, will be present from 9h30 in case you have specific questions.
This course builds upon knowledge and skills learned in the Fundamentals of Enterprise Architecture course by focusing on how to apply those concepts through a class-wide architecture project that develops a web-based EA repository and integrated set of basic EA artifacts. This course is based on Scott Bernard's "An Introduction to Enterprise Architecture" book, which you should have read prior to attending this course.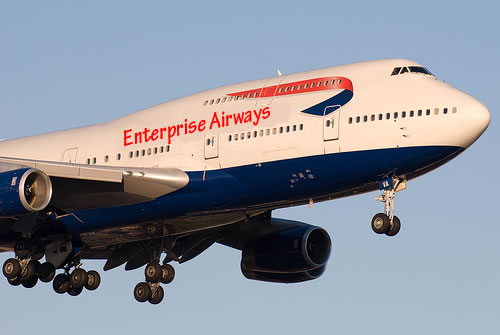 The participants will develop a complete enterprise architecture in small groups and with professional guidance, for the airline company "Enterprise Airways" (EA). They will start with artifacts that will document/model strategic initiatives and measures; going through business requirements for processes and services; and rounding this off with supporting technology solutions including information systems, applications, databases, websites, networks, security, and standards. The course will also cover best practices to develop EA artifacts in a manner that promotes linkage between the strategic, business, and technology.
Day 1: Getting up to speed

What is Enterprise Architecture ?
Enterprise Architecture Defined
EA Inputs and Drivers
EA Outcomes
EA Activities
EA Core Elements
Introduction to the case study

(this is a very intensive day, hope you are well-prepared and have had enough sleep)
Day 2: Documenting Sub-Architectures

Strategy Sub-Architecture: strategic plan, SWOT analysis, concept of operations (CONOPS), Balanced Scorecard, strategy map
Business Sub-Architecture: Business plan, process diagram, activities, business use cases, ...
Data Sub-Architecture: knowledge management plan, information exchange and CRUD matrix, data models, data dictionary, ...
Systems and Applications Sub-Architecture: interfaces, communication, data flow, performance, data exchange, ...
Network and Infrastructure Sub-Architecture: connectivity diagrams, inventories, ...
Security Sub-Architecture: security plan and solutions, continuity of operations, disaster recovery
Standards Documentation
Workforce Documentation: workforce plan, org chart, knowledge and skills

Day 3: Implementing Sub-Architectures

Implementing the Strategy, Business, Data, Application Sub-Architecture
Putting Strategy & Business and Data & Systems Artifacts in an EA repository
Implementing the Network and Security Sub-Architecture & Putting it in the EA repository
Day 4: Where do you go from here ?
Current and future architectures and views
Target architecture workshop
Reviewing an EA Management Plan
18.00h
End of each workshop day
This workshop is organised in cooperation with
and EA Fellows.
The number of participants is limited to 16 for maximum interaction and learning experience.
SPEAKERS »
REGISTER »