SEMINAR: The Future of IT
Building Blocks for the DigITal World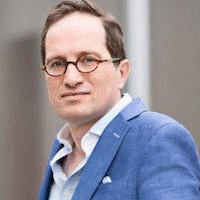 Learning Objectives:
What is the purpose of this unique, exclusive event ?
On the 20h of September, we organise a special event where we gather various thought leaders about future trends and technologies, like Peter Hinssen, Rick van der Lans, Ron Tolido and lawyer Patrick Van Eecke. We look at opportunities and challenges, and the future role of the CIO, the IT department and the IT profession.
Over the past 25 years, we have seen the growing importance of information technology, data processing and process automation. Perhaps surprisingly, the rate of change has not slowed down, but has only accelerated over the past 2 to 3 years. There have never been more innovations in IT, and businesses need to reinvent themselves to take advantage of these innovations.
Technology has moved from supporting the back office to driving revenue streams at the front of the organisation. IT is no longer just an enabler but IT has become a game-changer. Some call this the "second machine age" or the "fourth industrial revolution". Being aware of what is happening, and embracing the potential of the "digital transformation of IT" can make a huge difference in the survivability and competitiveness of your company.
During this event, we bring together several top speakers about IT, digital transformation, big data, blockchain, conversational interfaces, privacy, and look at how to they see the future.
Gathering several thought leaders like Peter Hinssen, Rick van der Lans and Ron Tolido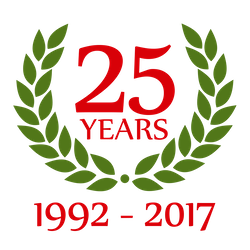 We are still finalizing the full programme of this special event, but we can already confirm the cooperation of Rick van der Lans ("Big Data Myths"), Peter Hinssen ("The Day After Tomorrow"), Patrick Van Eecke ("Robot and AI Regulation"), Sam Wouters ("blockchain-enabled business"), Filip Maertens ("AI-centric business"), Ron Tolido ("No Digital") and various other top speakers.
If you are a business or an IT decision maker who is interested in the future of IT and the IT profession, don't miss this special event on the 20th of September 2017.
This event is also special because we celebrate our 25th anniversary in 2017. As this is the first time in these 25 years and 1000+ events that we announce an incomplete seminar programme, we have doubled the early registration discount to 40% while we wait for the final speaker confirmations.
If you are interested in sponsoring this event, please contact us.
Now, check out the full programme of this event ...
And find out who presents this training ...
These related seminars and workshops may also be of interest to you:
Questions about this ? Interested but you can't attend ? Send us an email !