Our annual look into the future of IT, with the best speakers, best topics and best crowd
Price: 720 EUR (excl. 21% VAT)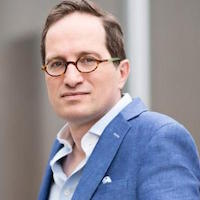 Speakers: (also check out the learning objectives and the full programme)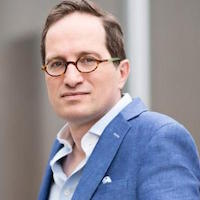 Peter Hinssen is one of Europe's thought leaders on the impact of technology on our society. He has a focus on the consumer adoption of technology, on the impact of the networked digital society and on the alignment between Business and IT. Peter co-founded Across Group in 2005, is the Chairman of Across Technology, and founded Nexxworks in 2014.
Peter is currently involved as a coach to executives to develop perspectives on the future and how to drive innovation. He is also a board advisor on subjects related to innovation and IT. He develops executive education workshops and awareness sessions to bring business challenges with IT solutions, and to leverage the innovation potential of IT.
Peter lectures at various business schools in Europe such as London Business School (UK) and Antwerp Management School (Belgium). Peter is a passionate keynote speaker who is frequently welcomed at forums and conferences around the world. His first seminar appearance was for I.T. Works in 1995, and he co-presented over 100 events for I.T. Works since.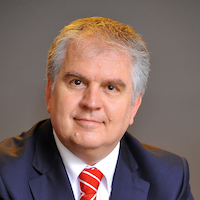 Rick van der Lans is a highly-respected independent analyst, consultant, author, and internationally acclaimed lecturer specializing in data warehousing, business intelligence, big data, and database technology.
He has presented countless seminars, webinars, and keynotes at industry-leading conferences. For many years, he has served as the chairman of the annual European Enterprise Data and Business Intelligence Conference in London and the annual Data Warehousing and Business Intelligence Summit in The Netherlands.
Rick helps clients worldwide to design their data warehouse, big data, and business intelligence architectures and solutions and assists them with selecting the right products. He has been influential in introducing the new logical data warehouse architecture worldwide which helps organizations to develop more agile business intelligence systems.
Over the years, Rick has written hundreds of articles and blogs for newspapers and websites and has authored many educational and popular white papers for a long list of vendors. He was the author of the first available book on SQL, entitled including Introduction to SQL, which has been translated into several languages with more than 100,000 copies sold. More recently, he published his book Data Virtualization for Business Intelligence Systems.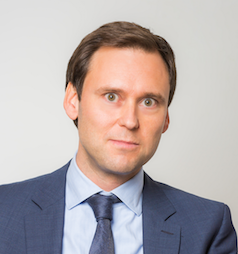 Patrick Van Eecke, Lic.Iur., LL.M., is a lawyer and leads the e-business department of the international law firm DLA Piper, which has 4200 lawyers in 30 countries and more than 60 offices.
Patrick Van Eecke is recommended by the Legal 500 and the European Legal Experts as one of the top lawyers in ICT law in Belgium. He is ranked as 1st Belgian lawyer in the "Guide to the World's Leading Technology, Media & Telecommunications Lawyers" and is also in the world's Top 20.
Patrick is a professor at the University of Antwerp, teaching European Information and Communications Law. He is also a guest lecturer on Internet law at various universities, such as Solvay Business Institute, Kings College London and Queen Mary University of London (LL.M. Information Technology Law).
Patrick is member of the Brussels bar (since 1994) and is an associate member of the American Bar Association.
Participants of previous sessions with Patrick were very excited, making remarks like "Heel veel interactie, zeer positief!", "Very interesting discussions", "Great examples and use cases", "duidelijke, concrete voorbeelden, pertinent", ...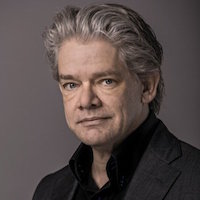 Ron Tolido is Senior Vice President of Capgemini's group CTO network. He is also Advisory & Architecture lead at Capgemini's global Insights & Data Practice. He is also a Director at The Open Group, a blogger for Capgemini's multiple award-winning CTO blog, and a frequent international speaker. He is also Lead author of Capgemini's TechnoVision and the global Application Landscape Reports, as well as a Digital Transformation ambassador.
Ron currently takes interest in the new data landscape, cognitive systems, API management, digital strategy, enterprise architecture, DevOps, application rationalization, disruptive technology and - above all - radical simplification.
Ron absorbs technology and business trends, filters out what matters and guides Capgemini's clients in understanding how to apply technology to transform their business. He believes in finding natural balance between business and IT, in proper timing, in seeking the Zen within technology. He is an architect, an IT strategist, a publicist, an inspiring speaker and a certified disruptor.
Now, check out the full programme of this event ...
These related seminars and workshops may also be of interest to you:
Questions about this ? Interested but you can't attend ? Send us an email !