Identity en Access Management
---
Trends, technologieŽn en tools.
18 April 2006 (14-21)
Locatie:
Sofitel Diegem
(Diegem near Brussels (Belgium))
Gepresenteerd
in het Nederlands
Prijs:
480 EUR
(excl. 21% BTW)
AGENDA »
SPREKERS » This event is history, please check out the List of Upcoming Seminars, or send us an email
Check out our related in-house workshops:
Sprekers: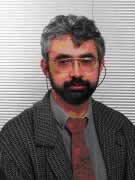 Marc Sel is Director Global Risk Management Services bij PricewaterhouseCoopers Risk Management.
Marc's carrière voerde langs Texas Instruments, Alcatel (voorheen Bell Telephone Manufacturing Company) en Esso. In januari 1989 startte hij als consultant bij Coopers & Lybrand, en hij is nu directeur van de Belgische "Security & Technology" groep van PwC.
Zijn specialisatie is security technologie en cryptografie, in het bijzonder in een netwerkomgeving. Publicaties, lezingen en presentaties zijn terug te vinden op zijn persoonlijke website.


Peter Versmissen is Principal Advisor in de IT Management groep bij PricewaterhouseCoopers.
Initieel hield Peter zich vooral bezig met IT audit opdrachten om zijn kennis vervolgens te verruimen in het security domein. In die context heeft hij verscheidene klanten bijgestaan in het uitvoeren van uiteenlopende security projecten (gaande van het opstellen van LT security plannen tot het implementeren van specifiek technische security projecten). Momenteel is Peter verantwoordelijk voor het invoeren van een Identity Management oplossing, waarbij zowel de organisatorische als de technische implicaties onder zijn bevoegdheid vallen.

Jan De Clercq is lid van het HP Security Office. Hij is gespecialiseerd in identity management en security voor de Microsoft platformen. Hij is auteur van "Windows Server 2003 Security Infrastructures" (Digital Press, March 2004, ISBN: 1555582834), en schreef mee aan "Mission-Critical Active Directory - Architecting a Secure and Scalable Infrastructure" (Digital Press, 2001, ISBN: 1-55558-240-0).
Jan was spreker op verschillende Microsoft en security conferenties. De laatste jaren was hij adviseur rond security aspecten bij verschillende grote Windows deployments, en bij grote PKI en SSO projecten.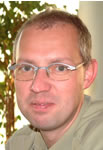 Nils Meulemans is Chief Technology Officer en medestichter van SecurIT, een bedrijf gespecialiseerd in Identity & Access Management.
Hij is licentiaat computerwetenschappen (V.U.B.) en was verschillende jaren lang betrokken bij standaardisering en pilootprojecten rond X.500 en LDAP directories. In Augustus 1999 stichtte hij mee SecurIT. Nils was betrokken bij grote Identity and Access Management projecten binnen en buiten de Benelux. Op dit moment is Nils senior security architect in het eID project bij Acerta en in het Validation Certification project bij het Centre Informatique de l' …tat in Luxemburg.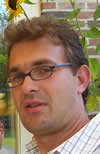 Lieven De Moor is Security Architect voor Identity Management bij SecurIT, en produktmanager voor SecurIT's R-Man, een RBAC-enablement framework voor ITIM implementaties.
De voorbije jaren is hij betrokken bij de meeste grote Identity Management projecten in de Benelux, als consultant, architect en projectleider. Hij heeft een brede achtergrond in databases, ERP en collaboration solutions.

Derk Yntema is inmiddels meer dan 25 jaar verbonden aan Ahold, houdstermaatschappij van marktleider Albert Heijn in Nederland en vele andere toonaangevende "brands" in Europa en de US.
Binnen het Ahold concern heeft Derk vele functies bekleed zowel in de lines-of-business als in ondersteunende, adviserende (IT-)functies. De laatste 3 jaar is Derk verantwoordelijk geweest voor de uitrol van een organisatie brede Identity & Access Management oplossing met gebruikmaking van de IBM Tivoli security portfolio. Inmiddels heeft Derk binnen Ahold wereldwijde verantwoordelijkheid voor de uitrol van Tivoli Identity & Access Manager.
Derk is voorzitter van de Dutch Tivoli User Group en spreekt met regelmaat op evenementen over zijn diepgaande implementatie ervaringen.
AGENDA »
Vragen hierover ? Geïnteresseerd maar u kan niet deelnemen ? Stuur ons een email.