Identity and Privilege Management
---
How to avoid an identity crisis in your company
28 March 2007 (14-21)
Location:
Sofitel Diegem
(Diegem near Brussels (Belgium))
Presented
in English
Price:
540 EUR
(excl. 21% VAT)
AGENDA »
SPEAKERS » This event is history, please check out the List of Upcoming Seminars
Check out our related open workshops:
Check out our related in-house workshops:
Speakers: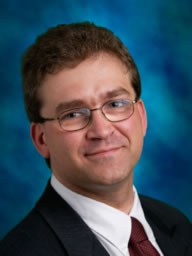 ir. Erik R. van Zuuren MBA is Business Unit Manager InfoSec Architectures and Principal InfoSec / RM Consultant and has an extensive experience in Information Security Governance and Risk Management related disciplines, both at strategic and tactical level and has an extensive experience at C-level in the private sector and management- / cabinet-level in the public sector.
ir. Erik R. van Zuuren MBA is active as consultant since over 10 years and since participated in and led a broad range of strategic and tactical projects mostly in Belgium and The Netherlands. Some examples of his experience are:
extensive experience in governments (Belgian Federal and Flemish) and related agencies and wide experience in a diverse spectrum of private industry (financial/insurance/industry/energy/...).
one of the fathers/authors of the blueprint for the Belgian Personal Identity Card Project (BelPIC) and e.g. program manager for the Flemish government's identity and access management platform.
assistant to several CIO/CTO/CISO's and coach in several Information- and ICT- Security projects (incl. strategic level, tactical level, architectural angle, organisational/procedural angle, ...)
creator of security strategies, policies, frameworks and architectures for medium/large organisations, multinationals and government agencies
creator of e-business- and e-government enabling Identity and Access Control Management as well as Public Key Infrastructure blueprints, concepts and architectures
co-organiser/chairman/speaker/moderator at several security- and ICT-related events (CSI US, LSEC, esec2001-esec2004, ITworks, ...)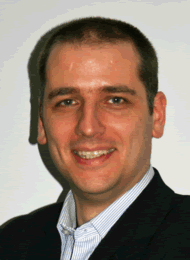 Bavo De Ridder is a Principal Information Security Consultant and Competence Center manager for Identity & Access Management at Ascure. He is an expert in Identity, Privilege and Access management. He started his professional career at the Catholic University of Leuven where he researched in the field of modeling and architectures. This experience gives Bavo an excellent background for creating Identity enabled enterprise architectures that align with the companies goals at the business process level. Bavo has experience with governments (Federal and Flemish), financial institutions and the private sector. Bavo is the primary architect of the Identity and Privilege management solutions at the Flemish Community. Bavo is also the leading Identity Management expert for the B2E/B2C/B2B-IAM-project which is currently being executed at DeLijn.
He also actively participates in Identity Gang and Identity Commons, a non-profit organisation grouping efforts for creating an Internet Identity layer. This gives Bavo a head start on new technologies, concepts and ideas in the world of Identity management.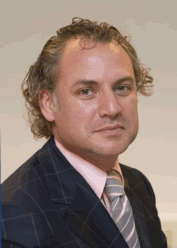 Dave Vijzelman has worked in several large heterogeneous environments and has a large experience in designing and implementing architectural RBAC solutions. His focus is primarily on RBAC strategies and role mining. Besides this, he also has a wide knowledge towards the technical approach regarding identity and access management (IAM) strategies. In his current position as a Senior Information Security Consultant at Ascure, Dave is responsible for the architectural approach of analyzing and designing RBAC strategies for clients. Before this, he was an RBAC Consultant at BHOLD Company.
His variety of experience has been proven in a number of business and industry sectors. In Switzerland, he designed and implemented an RBAC strategic tool for audit and control for a large insurance company in Basel. Also for a banking company in The Netherlands, he successfully implemented a RBAC tool primarily based to audit a Active Directory environment.
AGENDA »
Questions about this ? Interested but you can't attend ? Send us an email !