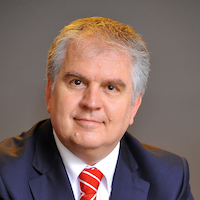 Integratieoplossingen voor Enterprise Applicaties, Data en Processen
---
Van Datawarehousing via Virtualisatie en Mashups tot SOA/BPM
29 March 2012 (14-21u)
Location:
Golden Tulip Brussels Airport
(Diegem)
Gepresenteerd
in het Nederlands
door
Prijs:
720 EUR
(excl. 21% BTW)
Registreer NU »
AGENDA »
SPREKERS » This event is history, please check out the List of Upcoming Seminars, or send us an email
Check out our related open workshops:
Check out our related in-house workshops:
Volledig Programma:
1. Inleiding
Waarom willen organisaties hun systemen integreren ?
Waarom simpele synchronisatie-oplossingen niet toereikend zijn
Overzicht van de verschillende wijzen om te integreren: van data-integratie via applicatie-integratie naar proces-integratie
Incorrecte data: het eeuwige en hardnekkige integratie-obstakel
Het belang van metadata
Voor- en nadelen van integratie-aanpakken
Integratie en compliancy
2. Integreren van data met ETL en data replicators
Nieuwe gegevens periodiek kopiëren door middel van ETL tools (Extract Transform Load)
Voor het direct doorsluizen van gegevens van de ene naar de andere database zijn er Data Replicators ofwel realtime ETL tools
Gegevens kopiëren door middel van on-demand transformaties en periodieke transformaties
Het beheer van ETL logica
Zijn streaming databases een alternatief voor ETL en data replicators?
De uitdaging: bi-directionele replicatie
3. Integreren van data met federation servers
Wat is precies een federation server Ė het presenteren van een heterogene verzameling databases als één virtuele database
Verschillen tussen data federation, data virtualisatie en data integratie
Hoe werkt een federation server onder de motorkap ?
Kan een federation server incorrecte gegevens opschonen ?
4. Integreren van data met behulp van datawarehousing
Overzicht van business intelligence architecturen, waaronder Ralph Kimballís Data Warehouse Bus Architecture, Bill Inmon's Corporate Information Factory en Data Warehouse 2.0, de Centralized Data Warehouse Architecture, en de Federated Architecture.
De nieuwe vormen van analytics, zoals operational analytics, complex analytics, deep analytics en self-service analytics
Operational analytics vereist een hechtere integratie tussen het datawarehouse en operationele systemen
5. Integreren van applicaties met messaging, ESB en Service-Oriented Architectures
Korte samenvatting van een lange historie: van message bus tot Enterprise Service Bus
De Enterprise Service Bus als middel om applicaties te integreren
Overzicht van standaarden en producten
Het belang van SOA Governance
6. Integreren van applicaties door middel van proces-integratie
De relatie tussen SOA en BPM
Talen voor proces-integratie: BPEL, BPML en BPMN
BPM als oplossing voor Business-IT Alignment
BPE oplossingen: Business Process Engines
Integratie van processen en business intelligence voor complexe procesbeslissingen
Het opvangen van procesgegevens voor het voeden van key performance indicators
7. Integreren van applicaties met mashups en portals
Mashups: integreren in de browser, ofwel "at the glass"
Mashups en de relatie met Web 2.0
Vormen mashups het gezicht van cloud computing ?
Het integreren van interne met externe applicaties
Mashups voor het ontwikkelen van throw-away applicaties en applicaties in de long tail
8. Modernisatie van de huidige systemen
Integratie van slecht gestructureerde applicaties kan software-modernisatie vereisen
Aanpak van een modernisatieproject: big bang of graduele aanpak, zelf bouwen of off-the-shelf oplossing kiezen
Is modernisatie wel financieel aantrekkelijk?
9. Het belang van een strategie voor het opschonen van gegevens
Wat zijn data profiling tools ?
Wat is de status van de cleaning tools ?
Kunnen cleaning tools ook ingezet worden bij online applicaties ?
Hoe kunnen data mining modellen gebruikt worden om binnenkomende gegevens te controleren ?
10. De rol van Meta Data en Master Data Management bij integratie
Wie handelt de semantiek af bij integratie ?
Overzicht van verschillende producten om meta data vast te leggen en te analyseren, inclusief business vocabulary tools, re-engineering tools en master data management tools
Automatisch afleiden van metadata
Master Data Management: het centrum van integratie ?
11. Samenvatting en besluit
SPREKERS »
REGISTER »
Vragen hierover ? Geïnteresseerd maar u kan niet deelnemen ? Stuur ons een email.