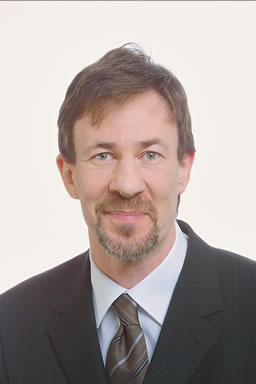 ITIL: Inleiding, Positionering en Evaluatie
---
Wat, waarom en hoe ?
14 April 2005 (14-21)
Locatie:
Sofitel Diegem
(Diegem near Brussels (Belgium))
Gepresenteerd
in het Nederlands
door
Prijs:
480 EUR
(excl. 21% BTW)
AGENDA »
SPREKERS » This event is history, please check out the List of Upcoming Seminars, or send us an email
Check out our related open workshops:
Check out our related in-house workshops:
Volledig Programma:
13u30-14u00
Registration and Coffee/Tea
14u00-14u45
ITIL Positionering
Quality Management methodologieën

Wat, waarom en hoe
Relatie tussen ISO 9000, Six Sigma en ITIL

IT Operational Excellence

Wat, waarom en hoe
Het belang van de procesgerichte benadering
Balanced Scorecard voor IT
ITIL en Operational Excellence

IT Governance

Wat, waarom en hoe
ITIL als IT Governance framework
14u45-15u15
Overzicht van ITIL
ITIL structuur
Overzicht van de belangrijkste ITIL domeinen

IT service support
IT service delivery
ICT infrastructure management

Waarom ITIL ?
15u45-16u45
Overzicht ITIL Processen
Incident Management
Problem Management
Change Management
Configuration Management
Release Management
Service Level Management
Financial Management of IT Services
Capacity Management
IT Service Continuity Management
Availability Management
ITIL certificatie (BS15000)
16u45-17u15
ITIL implementatie
Aanpak
Tools voor ITIL
ITIL en maturity models
17u15-18u15
(Ir. Carine Jungbluth, IT User Services Coordinator)
Hoe wordt ITIL toegepast in de praktijk?
Tessenderlo Group is een internationale chemiegroep met meer dan 115 vestigingen in 22 landen, en ongeveer 8300 werknemers. Mevr. Carine Jungbluth is verantwoordelijk voor de Support Processes die meer dan 20 Europese vestigingen moeten bedienen.
Via ITIL wil Tessenderloo meer zicht te krijgen op de IT-supportprocessen die gedeeltelijk zijn uitbesteed. Carine Jungbluth legt in deze presentatie uit hoe het veranderingsproces verliep dat gepaard ging met de introductie van ITIL, en hoe de theorie van ITIL kon verzoend worden met de bestaande bedrijfscultuur."
19u30-20u30
ITIL vergeleken met andere Frameworks
ITIL vs. ISO17799 vs. CobiT
ITIL-gebaseerde methodologieŽn

IPW en het IPW Stadia Model
HP ITSM Reference Model
Microsoft Operations Framework (MOF)
20u30
Conclusies en Wrap-up
21u00
Einde van dit seminar
SPREKERS »
Vragen hierover ? Geïnteresseerd maar u kan niet deelnemen ? Stuur ons een email.