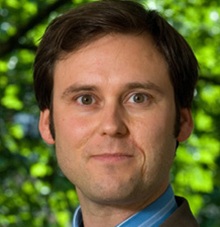 Legal and Privacy Issues of Social Media
---
All about the legal and privacy aspects of social media and social networks like Facebook, twitter, LinkedIn, ..
25 April 2012 (14-18h30)
Location:
Golden Tulip Brussels Airport
(Diegem)
Presented
in English
by
Price:
420 EUR
(excl. 21% VAT)
Register Now »
AGENDA »
SPEAKERS » This event is history, please check out the List of Upcoming Seminars, or send us an email
Check out our related in-house workshops:
Full Programme:
13.30h-14.00h
Registration with coffee/tea and croissants
14.00h-18.15h
Legal and Privacy Issues of Social Media
The following questions will be addressed and discussed on the basis of relevant legislation and case law (both current and future Belgian, European and American law):
Is the employer liable for tweets from employees ?
Contracting through the chat box, legally valid ?
Are managers of social media platforms responsible for the content on their platform ?
What will be the impact of the new draft European privacy law on social media ?
Viral marketing using social media: a legal risk ?
Trade secrets revealed on twitter, can this be controlled by the employer ?
Use of social media to screen (prospective) employees, allowed ?
Is Facebook watching you ? How to handle the terms of agreement of social media ?
Fake fan pages, fake tweet accounts, how to act against abuse of brands and company names on social media ?
What is the advantage of social media policies ?
We finish with a number of best practices and good advice to limit the legal risks in the use of social networks.
18.15h
Summary and Conclusions
18.30h
End of this seminar
SPEAKERS »
REGISTER »
Questions about this ? Interested but you can't attend ? Send us an email !