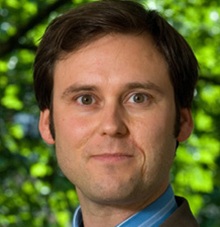 Legal and Privacy Issues of Big Data, CRM and Digital Marketing Projects
---
Register Now »
AGENDA »
SPEAKERS » This event is history, please check out the List of Upcoming Seminars, or send us an email
Check out our related in-house workshops:
Full Programme:
13.30h-14.00h
Registration with coffee/tea and croissants
14.00h-18.30h
Legal and Privacy Issues of Big Data
What is big data ?
Typical applications of big data
Data sources for big data:

Internal and external databases
Sensors and the Internet-of-Things (IoT, IoE, RFID, NFC, iBeacons, ...)
Camera images, smartphones, smart watches, smart glasses, smart cars, smart thermostats,
Social media data and open data

Belgian and European laws regarding personal data, privacy and data protection
What are sensitive data, and what are the laws about this ?
Data processing by third parties
A Privacy Impact Assessment (PIA)
Practical cases (anonymous): what is allowed and what is not allowed ? Typical use cases that may be discussed, depending on your questions: location-based services, health apps (e.g. used by insurance companies to personalize their offering), 360 degree-marketing, personalized mobile apps, cross-selling based on customer analytics, predictive analytics (e.g. predicting your shopping basket by retailers), targeted advertising (e.g. in shops, on public transport or via smart devices), ...
Anonymising and aggregating big data sets
Big data in the cloud
The new European data protection and privacy laws
This presentation is interrupted for a 15-minute coffee/tea break.
18.15h
Summary and Conclusions
18.30h
End of this seminar
SPEAKERS »
REGISTER »