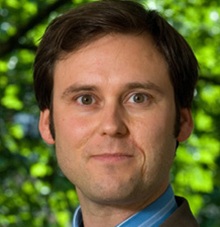 Legal Aspects of Information Technology
---
Basic legal issues IT managers and software developers need to know about Information Technology and Law
25 October 2005 (14-21)
Location:
Sofitel Diegem
(Diegem near Brussels (Belgium))
Presented
in English
by
Price:
480 EUR
(excl. 21% VAT)
AGENDA »
SPEAKERS » This event is history, please check out the List of Upcoming Seminars, or send us an email
Check out our related in-house workshops:
Full Programme:
13.30h-14.00h
Registration with Coffee/Tea and Croissants
14.00h-15.30h
Legal aspects of IT
Privacy
What personal data (of clients, employees...) can be stored? Under what conditions?
Can employee surfing behavior or email content be monitored or filtered? Can surfing behavior on external websites be individualised and stored?
Security
Can I use whatever encryption I like?
How are security breaches (hacking, access without permission, data theft...) defined by law?
Can a company be liable for security breaches (such as liability for damage caused by third parties due to a negligent protection of its customer/supplier/employee data)?
Can a company be liable for illegal activities running from the company network?
What about liability when IT security has been outsourced?
16.00h-17.45h
A closer look at IT contracts
General Overview
What types of contracts an IT manager has to deal with?
Which legal framework regulates these contracts?
Is there any specific legislation on software, hardware and IT services ?
Software licensing and development
What are the typical rights and obligations for both licensor and licensee? Which provisions does a licensing contract explicitly need to contain (on e.g. proper usage or transferability)?
What are the do's and don'ts for contracts on custom-made software?
Are there any template contracts for the software delivery cycle (specifications, acceptance, maintenance...)?
Escrow: trusting software source code to a third party.
Confidentiality: how do I ensure that a software developer will not reveal his knowledge of my business process to competitors?
Services
Service Level Agreements: how to make sure that the Quality of Service is legally enforceable?
Is there such a thing as Quality of Service in consulting?
Who is responsible when a service provider on its turn outsources part of the service?
What are the essential elements in pricing and invoicing clauses?
Under what conditions can a contract be unilaterally terminated?
Texts and documents
e-Archiving: what is the legal value of electronic (archive) copies of documents?
e-Contracting: what legal value does an electronic contract have? And what about a contract between parties with a different legal system (e.g. cross-border) ?
e-Signatures: can an electronic signature replace a handwritten signature? What's the role of the electronic identity card (eID)?
Can information published on the company website be used against that company? How can the company safeguard itself against this?
What are the legal do's and don'ts concerning direct marketing by email? And by means of sms?
Intellectual property
Is a company entitled to all the intellectual property rights on all the documents and software written by employees using company infrastructure?
How can a software company safeguard itself against piracy?
Can I take legal action against domain names that are referring to my company or product names?
21.00h
End of this seminar
SPEAKERS »
Questions about this ? Interested but you can't attend ? Send us an email !