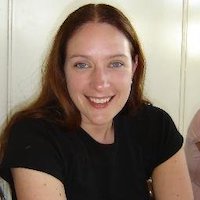 Mindful Business Analysis
---
Learn how mindfulness helps business analysts and product owners become more effective by improving focus, enabling clearer thinking and better problem solving
1 October 2019 (9h30-17h30)

Location:
Parker Hotel
(Diegem)
Presented
in English
by
Kathy Berkidge
Price:
600 EUR
(excl. 21% VAT)
Register Now »
AGENDA »
SPEAKERS » This event is history, please check out the List of Upcoming Seminars, or send us an email
Check out our related open workshops:
Check out our related in-house workshops:
About this Workshop
Today's BA is a chameleon, adapting to circumstances and fulfilling many roles in any project or organisation. Particularly in agile projects, many BAs now play the dual role of product owner, or business ambassador, as well as analyst.
In some teams, BAs also play the role of user experience designer, team lead, change manager, technical analyst, and / or solution tester, perhaps even dabbling in technical design, data analytics or even development.
It can be hard to juggle all these hats we need to wear. Not only that, we need to work with many stakeholders who at times can be quite trying. Pile on top of that hundreds of emails, meeting requests, messages, chat sessions and social media notifications. We are constantly bombarded with distractions. It can be so hard to concentrate with so many things competing for our attention. And the amount of distractions we face isn't slowing down anytime soon.
In the midst of all this busyness, we still need to fulfil the key responsibilities of eliciting, analysing and managing business and stakeholder needs. Information comes from all directions, sometimes all at once. We need to bring all the data together and communicate with our teams to ensure a shared and common understanding. Acting as product owner, we must also make effective decisions about solution requirements and trade-offs to maximise both business and customer value. How can we remain focused and think clearly without falling into analysis paralysis? One answer is mindfulness.
Mindfulness is the quality or state of being fully aware. It has multiple aspects including non-judgemental, objective awareness, deliberate observation and openness to whatever unfolds in the here and now. Mindfulness helps us reduce all that mind clutter and concentrate on what's really important to resist getting caught up with all those distractions. We can remain productive and get through our work to really "GSD" (Get Stuff Done), as well as make better decisions with clarity and control. Mindfulness can help you become a more effective, and happier, BA.
We are pleased to have international speaker Kathy Berkidge as presenter and facilitator of this workshop. Kathy is an Agile Coach & Trainer, dedicated mindfulness practitioner, and speaker at many agile and business conferences worldwide. Check out the full programme.
Learning Outcomes
In this practical and interactive workshop, you will learn:
What mindfulness is and how it helps BAs become more effective
How mindfulness helps improve concentration and cope with stress
Techniques for clearer thinking and better decision making
Ways to enhance common BA practices
How to communicate more effectively
Short Programme: (but do check out the full programme here)
9.00h - 9.30h
Registration with coffee/tea and refreshments
9.30h
Introduction to Mindfulness and its Benefits
The Business Analyst / Product Ownership role
Mindfulness and the Agile Mindset
Dealing with Stress and Building Resilience
Focus, Clearer Thinking and Problem Solving
Effective Interviewing, Facilitation, Analysis, Story Writing and Prioritisation Practices
Mindful Communication Techniques
How to implement mindfulness in your day-to-day work
17.30h
Final Questions, Takeaways, End of this workshop
AGENDA »
SPEAKERS »
REGISTER »
Questions about this ? Interested but you can't attend ? Send us an email !