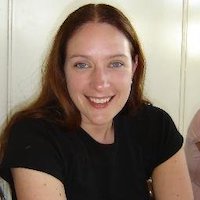 Mindful Business Analysis
---
Learn how mindfulness helps business analysts and product owners become more effective by improving focus, enabling clearer thinking and better problem solving
1 October 2019 (9h30-17h30)

Location:
Parker Hotel
(Diegem)
Presented
in English
by
Kathy Berkidge
Price:
600 EUR
(excl. 21% VAT)
Register Now »
AGENDA »
SPEAKERS » This event is history, please check out the List of Upcoming Seminars, or send us an email
Check out our related open workshops:
Check out our related in-house workshops:
Full Programme:
In this practical and interactive workshop, you will learn:
What mindfulness is and how it helps BAs become more effective
How mindfulness helps improve concentration and cope with stress
Techniques for clearer thinking and better decision making
Ways to enhance common BA practices
How to communicate more effectively
9.00h - 9.30h
Registration, where we welcome the participants with coffee/tea and refreshments
9.30h
Introduction to mindfulness and its benefits
The Business Analyst / Product Ownership role
Mindfulness and the agile mindset
Dealing with stress and building resilience
Focus, clearer thinking and problem solving
Effective interviewing, facilitation, analysis, story writing and prioritisation practices
Mindful communication techniques
How to implement mindfulness in your day-to-day work
17.30h
Final Questions, Takeaways, End of this workshop
SPEAKERS »
REGISTER »
Questions about this ? Interested but you can't attend ? Send us an email !