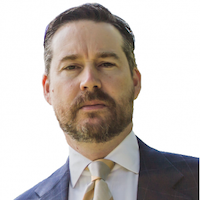 Putting Machine Learning to Work
---

12 June 2019 (9.30-17.30h)
Location:
Parker Hotel
(Diegem)
Presented
in English
by
Keith McCormick
Price:
720 EUR
(excl. 21% VAT)
Register Now »
AGENDA »
SPEAKERS » This event is history, please check out the NEXT SESSION
Check out our related open workshops:
Check out our related in-house workshops:
Putting Machine Learning to Work:
During this one-day course, Keith McCormick shows how to translate organisational challenges into supervised and unsupervised learning solutions. How do you convert business challenges into effective machine learning models? Which techniques do you need to apply in which situation? This training is highly interactive and participative, and contains many real world examples.
Supervised learning solves modern analytical challenges and drives informed decision-making. Although the predictive power of machine learning models can be impressive, there is no benefit unless they inform value-focused actions. In addition, models must also be deployed in an automated fashion to continually support decision-making for residual impact. And while unsupervised methods open powerful analytic opportunities, they do not come with a clear path to deployment. This course will clarify when each form of machine learning best fits the business need and show you how to derive added value from both approaches.
Regression analysis, decision trees, neural networks - along with many other supervised learning techniques, provide powerful predictive insights when historical result values ​​are available. Once these models are built, supervised learning models generate a propensity score which can be used to support or automate decision making throughout the organisation. We will explore how these moving parts fit together strategically.
Unsupervised methods such as cluster analysis, anomaly detection and association rules are exploratory in nature and do not generate a predictive score like supervised learning models. So how do you take these models and automate them in support of organizational decision-making? This course will show that.
This course will demonstrate a variety of examples, starting with the exploration and interpretation of candidate models and their applications. Opportunities to act on the results of these models will be considered. You will also observe a mixture of models, including business rules, supervised models and unsupervised models, can be used together in specific real-world situations for various problems like insurance and fraud detection.
What will you learn during this one-day course ?
This course offers answer to these and many other questions:
When should you apply supervised and when to use unsupervised modelling methods?
What are the opportunities to insert machine learning into decision making in your organisation?
How can you use different models for estimation and classification ?
What are effective techniques for deploying the results of unsupervised learning?
How do you interpret and monitor your models for continuous improvement?
How do you creatively combine supervised and unsupervised models to achieve better results?
Who should attend this course ?
This course is primarily aimed at:
Analytic Practitioners
Data Scientists
IT Professionals
Technology Planners
Consultants
Business Analysts
Analytic Project Leaders
...
but anyone who wants to put machine learning to work will benefit from this one-day course.
This course is a pre-conference workshop of the BI & Data Analytics Summit, a large conference in Belgium with 2 keynote speakers, 12 case-based presentations, and over 100 participants.
AGENDA »
SPEAKERS »
REGISTER »