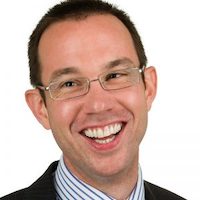 Navigating the Mess: Practical Techniques for Early BA Engagement
---
Hands-on, interactive, live-streamed event full of practical techniques for analysing messy problems early-on
17 June 2020 (10h00-13h30)

Location:
Live Online Event
(@YOUR DIGITAL WORKPLACE)
Presented
in English
by
Adrian Reed
Price:
195 EUR
(excl. 21% VAT)
Register Now »
AGENDA »
SPEAKERS »
Full Programme:
9.45h
Join us in the waiting room, final technical check
10.00h
Start of this interactive online session
Imagine the scene. You've been 'parachuted in' to a new project assignment, and you're faced with disagreement everywhere.
Stakeholders are fighting, and there isn't any kind of consensus of what problem we're trying to solve here, let alone how we're trying to solve it. A senior stakeholder has suggested buying a particular IT system, and this is now being portrayed as a silver bullet that will solve all of the organisation's problems. Yet you fear that if that avenue is pursued without analysis, we'll get caught in a trap of having delivered exactly what they asked for, only to find out it wasn't what they actually needed.
If you recognise this situation, then this session is for you! During this hands-on, interactive and practical session, we'll cover some strategic business analysis techniques that allow us to quickly navigate our way through, and carry out analysis, in messy problem situations during the early stages of the business change lifecycle.
During this very practical hands-on session, you'll hear:
Practical techniques for stakeholder analysis and management
Techniques for beginning to understand complex problematical situations
Techniques for ensuring there is a common view on the outcomes being sought by a project
This hands-on, interactive, immersive, live-streamed, online event is packed with practical concepts and techniques. Additionally, during the session there is ample opportunity to interact with the presenter and ask your own questions, discuss your problems and real-world examples, and to discover what the techniques that are presented can do for you.
This is a rare opportunity to gain insights and knowledge from a true business analysis advocate without leaving your office, or in these times of lockdown, your home.
See you on June 17th (Brussels/CET Time: 10:00 am – 13:30 pm). The price is £190 + VAT. IT Works customers get 10% discount by mentioning the promotional code "ITWORKS" when they register online.
13.30h
End of this session
SPEAKERS »
REGISTER »