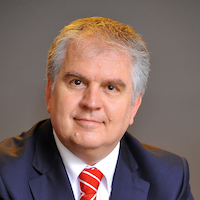 Big Data Technologie voor IoT, Data Lakes, Data Science en BI
---
Een leveranciersonafhankelijk technologie-overzicht van big data: hoe werken Hadoop, Spark, NoSQL, NewSQL, ... en wat kun je ermee ?
30 March 2017 (14-21u)
Locatie:
Parker Hotel
(Diegem)
Gepresenteerd
in het Nederlands
door
Rick van der Lans
Prijs:
720 EUR
(excl. 21% BTW)
Registreer NU »
AGENDA »
SPREKERS » This event is history, please check out the List of Upcoming Seminars, or send us an email
Check out our related open workshops:
Check out our related in-house workshops:
Volledig Programma:
13.30u - 14.00u
Registratie en ontvangst van de deelnemers met koffie/thee en croissants
14.00u
Begin van dit Seminar
Big Data: State-of-the-art
Wat bedoelen we precies met big data ?
Gaat het over big data of over big analytics ?
High-level overzicht van de verschillende categorieën technologie voor data-opslag
Typische toepassingsgebieden van big data
Wat heeft Big Data en Hadoop te bieden aan bedrijven in retail, utilities, banking, insurance, ..., en de overheid ?
Hadoop, Spark en NoSQL Verstaanbaar Uitgelegd
De Hadoop stack: HDFS, MapReduce, Spark, Hive, HBase, YARN, ZooKeeper, Pig, HCatalog, enzovoorts
Karakteristieken en gevolgen van HDFS en file-formaten
Alternatieve implementaties onder andere van MapR, Amazon (Hadoop as a service) en ScaleOut (Hadoop in-memory)
De rol van Cloudera, HortonWorks en MapR
Classificatie van NoSQL producten: key-value stores, document stores, column-family stores, en graph data stores
Het belang van schaalbaarheid en performantie
Zijn NoSQL producten werkelijk databaseservers?
Marktoverzicht, inclusief Apache HBase, Cassandra, CouchDB, Cloudera, DataStax, MongoDB, Neo4j en Riak
15.45u - 16.00u
Koffie/thee Break
NewSQL en Analytische SQL Databaseservers voor Big Data Systemen
Classificatie van analytical SQL databaseservers
Kunnen zij concurreren met NoSQL producten ?
Hoe belangrijk is in-database analytics ?
Is het in-memory laden van databases altijd mogelijk en altijd een oplossing ?
Marktoverzicht, inclusief Actian Matrix en Vector, EMC/Greenplum, Exasol, HP/Vertica, IBM PureData System for Analytics (powered by Netezza), InfoBright, Kognitio WX2, Microsoft PDW, Oracle Exalytics, SAP HANA en Sybase IQ, Teradata Appliances en Teradata Aster Database
NewSQL databaservers voor high-performance transactionele systemen
Simpelere transactie-mechanismen om scale-out te realiseren
Het voorkomen van multi-table joins die niet geparallelliseerd kunnen worden
Marktoverzicht inclusief Akiban, CitusDB, Clustrix, MariaDB, NuoDB, Pivotal GemFire en VoltDB
Use Case 1: Uitbreiden van Datawarehouses met Big Data Technologie
Hadoop gebruiken in datawarehousing omgevingen
Hadoop als staging area, datawarehouse, data mart en archief voor "koude data"
Datawarehouses beschikbaar maken voor rapportage en analytics via SQL-on-Hadoop engines
Overzicht van SQL-on-Hadoop engines: Apache Hive, Apache Drill, Apache Phoenix, Cloudera Impala, HP Vertica, JethroData, Pivotal HDB (Apache Hawq), Spark SQL en Splice Machine
Datavirtualisatie voor het integreren van data uit Hadoop, NoSQL en SQL systemen, met producten van AtScale, Capsenta, Cisco/Composite, Data Virtuality, Denodo, Informatica, Red Hat en StoneBond
Use Case 2: Bouwen van Data Lakes met Big Data Technologie
Wat is een data lake ?
Welke technologieën bestaan er voor het bouwen van data lakes ?
Is een fysiek data lake bouwen realistisch bij big data toepassingen ?
Een virtueel data lake "bouwen" met datavirtualisatie servers
Vergeet de technische en business metadata niet
Use Case 3: Data Science met Big Data Technologie
Wat is data science en waarom is dit verschillend van analytics?
Wat hebben MapReduce en Spark data scientists te bieden
Kunnen we standaard BI tools zoals QlikView en Tableau gebruiken met Spark ?
Kunnen we Hadoop gebruiken als sandbox voor advanced analytics ?
Wat betekenen graph databases zoals AllegroGraph, InfiniteGraph en Neo4J voor data science ?
17.45u - 18.45u
Dinner & Networking
Use Case 4: Internet-of-Things (IoT) met Big Data Technologie
IoT gaat over het snel streamen en analyseren van data
Typische IoT databronnen: smartphones, smartwatches, RFID sensoren, machines, algemene sensoren, camera's, pacemakers, enz
De uitdaging van real-time interactie met binnenkomende IoT data
Het verschil tussen big data en fast big data
Technologieëen voor het streamen van IoT data: Apache Kafka, Apache ActiveMQ, Amazon Kinesis, Kestrel, RabbitMQ, and ZeroMQ
Verschillen tussen deze nieuwe technologie en traditionele message queuing producten
Marktoverzicht van big data streaming tools: Apache Storm en Flink, IBM InfoSphere Streams, Informatica for Streaming Analytics, Software AG Apama, and Spark Streaming
Hoe IoT data integreren met uw Enterprise Data Warehouse (EDW)
Use Case 5: High-end Transactionele Systemen met Big Data Technologie
NoSQL producten gebruiken voor real-time verwerking van grote hoeveelheden transacties
Manipuleren van ongestructureerde en gestructureerde data
Flexibele datastructuren in NoSQL
Waarom schema-on-read meer flexibel is dan schema-on-write
Data-replicatie van NoSQL naar SQL
Vergelijking tussen NoSQL en NewSQL
Samenvatting en afsluiting
Wanneer Hadoop gebruiken ?
Wanneer welke SQL/NoSQL database technologie ?
Wat brengt de toekomst ?
21.00u
Einde van dit Seminar
SPREKERS »
REGISTER »
Vragen hierover ? Geïnteresseerd maar u kan niet deelnemen ? Stuur ons een email.