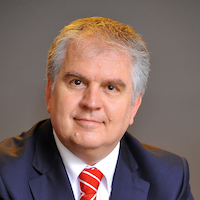 Big Data Technologie voor IoT, Data Lakes, Data Science en BI
---
Een leveranciersonafhankelijk technologie-overzicht van big data: hoe werken Hadoop, Spark, NoSQL, NewSQL, ... en wat kun je ermee ?
30 March 2017 (14-21u)
Locatie:
Parker Hotel
(Diegem)
Gepresenteerd
in het Nederlands
door
Rick van der Lans
Prijs:
720 EUR
(excl. 21% BTW)
Registreer NU »
AGENDA »
SPREKERS » This event is history, please check out the List of Upcoming Seminars, or send us an email
Check out our related open workshops:
Check out our related in-house workshops:
Sprekers: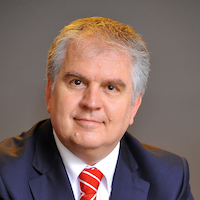 Rick van der Lans is onafhankelijk adviseur, docent en auteur op de terreinen datawarehousing, business intelligence, applicatie-integratie en databasetechnologie. Als consultant heeft hij door de jaren heen veel grote bedrijven (nationaal en internationaal) geadviseerd bij het ontwerpen van hun datawarehouse-architectuur en bij het maken van een toolkeuze.
Rick heeft als spreker op conferenties een zeer goede naam verworven zowel in binnen- als buitenland. Hij weet als geen ander een goede balans te vinden tussen op de praktijk toegesneden technologische en strategische zaken.
Hij schrijft voor het bekende BeyeNetwork.com. Tevens verschenen van zijn hand diverse artikelen in toonaangevende vakbladen. Verschillende van zijn boeken, waaronder het populaire "SQL Leerboek", zijn in vele talen gepubliceerd. Recent is van zijn hand verschenen Data Virtualization for Business Intelligence Systems", alsook tientallen whitepapers over BI.
AGENDA »
REGISTER »
Vragen hierover ? Geïnteresseerd maar u kan niet deelnemen ? Stuur ons een email.