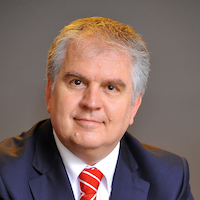 Big Data, NoSQL en Analytics
---
Bouwstenen voor uw innovatieve database toepassingen van morgen
2 October 2012 (14-18u30)
Locatie:
Golden Tulip Brussels Airport
(Diegem)
Gepresenteerd
in het Nederlands
door
Prijs:
420 EUR
(excl. 21% BTW)
Registreer NU » This event is history, please check out the List of Upcoming Seminars, or send us an email
Check out our related in-house workshops:
Leerdoelen
Waarom dit seminar over Big Data, NoSQL en Analytics ?
Big Data, Hadoop, NoSQL, analytical databaseservers, MapReduce, appliances zijn de populaire termen van vandaag. Maar zijn dit tijdelijke hypes ? Is dit technologie voor alleen de grote, bekende internet websites zoals Facebook of Twitter ? Was relationele databasetechnologie dan toch niet de "one-size-fits-all" oplossing voor alle opslagproblemen ?
In dit seminar worden deze nieuwe ontwikkelingen helder toegelicht en wordt duidelijk gemaakt waar, waarom en vooral hoe ze zeer relevant kunnen zijn voor meer traditionele organisaties. Onze spreker Rick van der Lans is een database-expert pur sang, vertrouwd met relationele databasetechnologie en SQL, maar hij heeft in zijn loopbaan ook hiërarchische en netwerkdatabases, object databases, XML databases en nu ook NoSQL, streaming en analytical databases de revue zien passeren. Rick verschaft u de kennis en inzichten die u nodig hebt om goede keuzes te maken voor uw NoSQL-gebaseerde toepassingen, maar hij kadert de NoSQL revolutie, analytische database servers en het Big Data gebeuren ook in een ruimer pragmatisch kader.
Waarom mag u dit seminar over Big Data, NoSQL en Analytics niet missen ?
Concreet krijgt u antwoord op volgende vragen tijdens dit seminar:
Wat bedoelen we met Big Data en waarom is dit nuttig voor u ?
Wat is NoSQL eigenlijk, en wat kan dit voor u betekenen ?
Welke NoSQL implementaties zijn er beschikbaar, en wat is hun status ?
Wat zijn de eigenschappen, en de voor- en nadelen van analytische database servers ?
Voor welke toepassingen zijn deze concepten en tools het meest geschikt ?
Hoe ontsluiten we Big Data voor rapportage en analyse ?
Waar gaan de Big Data, NoSQL en analytical database revolutie naar toe ?
Voor wie is dit seminar bestemd ?
Dit seminar is bestemd voor eenieder die vanuit zijn of haar functie op de hoogte moet blijven van de ontwikkelingen op database- en datawarehousegebied, zoals:
databasespecialisten,
databasebeheerders,
datawarehouse- en databaseontwerpers,
database-experts,
consultants,
technology planners,
projectleiders en
systeemanalisten
Volledig Programma
13.30u - 14.00u
Registratie en Ontvangst van de deelnemers met Koffie/Thee en Croissants, en mogelijkheid tot netwerking
De geschiedenis van database servers: van fileserver tot databaseserver
De vier abstractielagen van een databaseserver: presentatie, definitie, opslagstructuur en opslageenheid
Trends in de databasemarkt
Big Data: hype of realiteit?
Wat bedoelen we precies met Big Data ?
Het inzetten van Big Data om een concurrentieel voordeel te krijgen
De vier V's van Big Data: volume, variety, velocity, en variability
Verschillen tussen semi-structured, poly-structured, multi-structured en unstructured
Big Data is niet alleen voor Google en Yahoo, maar ook voor traditionele organisaties
Voorbeelden van Big Data: sensordata, (micro-)eventdata en clickstream data
15.20u - 15.35u
Korte pauze met koffie/thee, versnaperingen en mogelijkheid tot netwerking
15.35u
NoSQL Database Servers
Classificatie van NoSQL databaseservers: document stores, wide column stores, key/value stores, multi-value stores en graph data stores
Zijn NoSQL producten werkelijk databaseservers?
Wat betekent het werken met een low-level API in plaats van SQL voor productiviteit en onderhoudbaarheid ?
Toepassingsgebieden van NoSQL databaseservers
Marktoverzicht, inclusief Apache Hadoop en CouchDB, Cassandra, Cloudera, DataStax, IBM InfoSphere BigInsights, InfiniteGraph, MapR, Microsoft SQL Azure, MongoDB, Neo4j en Oracle Big Data Appliance
Analytical Database Servers
16.55u
Korte pauze met koffie/thee, versnaperingen en mogelijkheid tot networking
17.10u - 18.20u
Combineren van NoSQL met SQL
Ontsluiten van Big Data voor rapportage en analyse
Datavirtualisatie voor het combineren van NoSQL en SQL systemen
Streaming databases voor het live analyseren van data
Kan NoSQL functioneren als operational data store ?
18.20-18.30u
Vragen, samenvatting en besluit
18.30u
Formeel einde van dit seminar. Mogelijkheid om na te praten bij een hapje en drankje, aangeboden door I.T. Works
Sprekers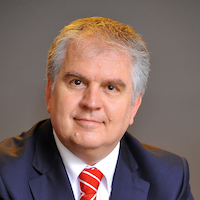 Rick van der Lans is onafhankelijk adviseur, docent en auteur op de terreinen datawarehousing, business intelligence, applicatie-integratie en databasetechnologie. Als consultant heeft hij door de jaren heen veel grote bedrijven (nationaal en internationaal) geadviseerd bij het ontwerpen van hun datawarehouse-architectuur en bij het maken van een toolkeuze.
Rick heeft als spreker op conferenties een zeer goede naam verworven zowel in binnen- als buitenland. Hij weet als geen ander een goede balans te vinden tussen op de praktijk toegesneden technologische en strategische zaken.
Hij schrijft voor het bekende BeyeNetwork.com. Tevens verschenen van zijn hand diverse artikelen in toonaangevende vakbladen. Verschillende van zijn boeken, waaronder het populaire "SQL Leerboek", zijn in vele talen gepubliceerd. Recent is van zijn hand verschenen Data Virtualization for Business Intelligence Systems", alsook tientallen whitepapers over BI.
Questions about this ? Interested but you can't attend ? Send us an email !