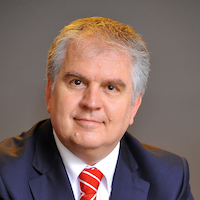 Big Data, NoSQL en Analytics
---
Bouwstenen voor uw innovatieve database toepassingen van morgen
20 June 2013 (14-18u30)
Location:
Golden Tulip Brussels Airport
(Diegem)
Gepresenteerd
in het Nederlands
door
Prijs:
420 EUR
(excl. 21% BTW)
Registreer NU »
AGENDA »
SPREKERS »
Alle events vóór 1 MEI worden uitgesteld, events na 1 MEI staan nog steeds ingepland. Echter, indien we ook deze events zouden moeten uitstellen vanwege corona, kunt u uw deelname herbevestigen voor een volgend event. This event is history, please check out the List of Upcoming Seminars, or send us an email
Check out our related open workshops:
Check out our related in-house workshops:
"BI Guru @rick_vanderlans presents the Big Picture on Big Data"
Volledig Programma:
13.30u - 14.00u
Registratie en Ontvangst van de deelnemers met Koffie/Thee en Croissants, en mogelijkheid tot netwerking
De geschiedenis van database servers: van fileserver tot databaseserver
De vier abstractielagen van een databaseserver: presentatie, definitie, opslagstructuur en opslageenheid
Trends in de databasemarkt
Wat heeft big data te bieden voor retail, utilities, banking, insurance ?
Big Data: hype of realiteit?
Big Data als basis voor moderne vormen van analytics
Het inzetten van Big Data om een concurrentieel voordeel te krijgen
De vier V's van Big Data: volume, variety, velocity, en variability
Verschillen tussen semi-structured, poly-structured, multi-structured en unstructured data
Voorbeelden van Big Data: sensordata, (micro-)eventdata en clickstream data
Wat is de waarde van Big Data voor traditionele organisaties ?
15.20u - 15.35u
Korte pauze met koffie/thee, versnaperingen en mogelijkheid tot netwerking
15.35u
NoSQL Database Servers
Classificatie van NoSQL databaseservers: document stores, column family stores, key-value stores, en graph data stores
Zijn NoSQL producten werkelijk databaseservers?
NoSQL en Clusters, replication en sharding
Nieuwe transactiebegrippen, waaronder CAP theorie, eventual consistency, replication factor en partition tolerance
Aggregate data model versus relationeel model
De Hadoop stack: HDFS, MapReduce, Hive, ZooKeeper, Pig, Impala, enz
Wat betekent het werken met een low-level API in plaats van SQL voor productiviteit en onderhoudbaarheid ?
Marktoverzicht, inclusief Apache Hadoop, H:Base en CouchDB, Cassandra, Cloudera, DataStax, IBM InfoSphere BigInsights, InfiniteGraph, MapR, Microsoft HDInsight Server, MongoDB, Neo4j en Oracle Big Data Appliance en Riak
Wat betekent het werken met een low-level API in plaats van SQL voor productiviteit en onderhoudbaarheid ?
Toepassingsgebieden van NoSQL databaseservers
Analytical Database Servers
Classificatie van de analytical database servers
De voor- en nadelen van kolomgebaseerde opslagstructuren
Wat is in-database analytics en wat is de relatie met Google's MapReduce ?
Marktoverzicht, inclusief Actian VectorWise (Ingres), EMC/Greenplum, Exasol, HP/Vertica, IBM/Netezza, InfoBright, Information Builders HyperStage, Kognitio WX2, Microsoft PDW, Oracle Exalytics, ParAccel, SAP/HANA, Sybase IQ, Teradata Appliances en Teradata Aster Database
16.55u
Korte pauze met koffie/thee, versnaperingen en mogelijkheid tot networking
17.10u - 18.20u
Combineren van NoSQL met SQL
Kopiëren van gegevens tussen Hadoop en SQL databases via ETL oplossingen, zoals Sqoop, Flume en traditionele ETL-producten
Direct benaderen van Hadoop via SQL met Microsoft Polybase, Cloudera Impala en Enterprise RTQ, HiveQL, MapR Drill, ParAccel, Simba, Teradata en Toad Quest for Cloud Databases ten behoeve van het ontsluiten van Big Data voor rapportage en analyse
Datavirtualisatie voor het combineren van NoSQL en SQL systemen
Streaming databases voor het live analyseren van data
Kan NoSQL functioneren als operational data store ?
NewSQL databaseservers

Wat zijn NewSQL producten, waaronder Akiban, Clustrix, NuoDB, TransLattice en VoltDB ?
NewSQL producten zijn gebaseerd op shared-nothing architecturen en ondersteunen ACID-transacties
Wat is hun rol in de big data wereld?
18.20-18.30u
Vragen, samenvatting en besluit
18.30u
Formeel einde van dit seminar. Mogelijkheid om na te praten bij een hapje en drankje, aangeboden door I.T. Works
SPREKERS »
REGISTER »