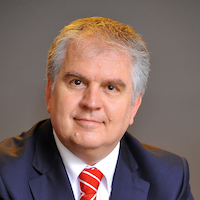 Hadoop en NoSQL: de Technologie voor Big Data
---
Hoe, waar en waarom kunnen nieuwe ontwikkelingen zoals Hadoop, NoSQL en Big Data ook relevant zijn voor uw bedrijf ?
16 October 2014 (14-21u)
Locatie:
Golden Tulip Brussels Airport
(Diegem)
Gepresenteerd
in het Nederlands
door
Rick van der Lans
Prijs:
720 EUR
(excl. 21% BTW)
Registreer NU »
AGENDA »
SPREKERS » This event is history, please check out the List of Upcoming Seminars, or send us an email
Check out our related open workshops:
Check out our related in-house workshops:
Volledig Programma:
13.30u - 14.00u
Registratie en ontvangst van de deelnemers met koffie/thee en croissants
De beperkingen van klassieke SQL databaseservers
Hoe belangrijk zijn de concepten declaratieve databasetaal en opslagonafhankelijkheid?
Trends in de databasemarkt
Het belang van meer data scalability en query performance
Wat hebben big data en Hadoop te bieden aan retail, utilities, banking, insurance, ... bedrijven ?
Big Data: Hype of Realiteit ?
Het inzetten van Big Data om een concurrentieel voordeel te krijgen
De vier V's van Big Data: volume, variety, velocity, en variability
Big Data is niet alleen voor Google en Yahoo, maar ook voor traditionele organisaties
Verschillen tussen semi-structured, poly-structured, multi-structured en unstructured data
Voorbeelden van Big Data: sensordata, (micro-)eventdata en clickstream data.
De Wereld van Hadoop Toegelicht
De Hadoop stack: HDFS, MapReduce, Hive, HBase, YARN, ZooKeeper, Pig, HCatalog, enzovoorts
Eigenschappen en consequenties van HDFS en bestandsformaten
Alternatieve implementaties onder andere van MapR, Amazon (Hadoop as a s service) en ScaleOut (Hadoop in-memory)
Gebruik van MapReduce voor analytics en reporting
Storm voor streaming data
De rol van Cloudera, HortonWorks en MapR
15.45u - 16.00u
Koffie/thee Break
Classificatie van NoSQL databaseservers: document stores, column family stores, key-value stores en graph data stores
Zijn NoSQL producten werkelijk databaseservers?
NoSQL en Clusters, data replication en sharding
Nieuwe transactiebegrippen, waaronder CAP theorie, eventual consistency, replication factor en partition tolerance
Aggregate data model versus relationeel model
Marktoverzicht, inclusief Cassandra, CouchDB, Cloudera, DataStax, InfiniteGraph, MongoDB, Neo4j en Riak
Wat is de rol van in-memory datagrids bij big data?
Enterprise NoSQL systemen, zoals InterSystems Caché en MarkLogic, combineren de voordelen van NoSQL met die van SQL
17.00u - 17.45u
Analytical SQL Databaseservers voor Big Data Systemen
Classificatie van analytical SQL databaseservers
De voor- en nadelen van kolomgebaseerde opslagstructuren
Wat is in-database analytics en wat is de relatie met Google's MapReduce?
Marktoverzicht, inclusief Actian Matrix en Vector, EMC/Greenplum, Exasol, HP Vertica, IBM/Netezza, InfoBright, Kognitio WX2, Microsoft PDW, Oracle Exalytics, SAP HANA en Sybase IQ, Teradata Appliances en Teradata Aster Database
17.45u - 19.00u
Diner Buffet
19.00u - 20.00u
SQL-on-Hadoop: Benaderen van NoSQL Data met SQL
Kopiëren van gegevens tussen Hadoop en SQL databases via ETL oplossingen, zoals die van Informatica, Sqoop en Flume
Overzicht van SQL-on-Hadoop engines: Apache Hive, CitusDB, Cloudera Impala, Concurrent Lingual, Hadapt, InfiniDB, JethroData, MammothDB, Apache Drill, MemSQL, Pivotal HawQ, ScleraDB en Splice Machine
Datavirtualisatie voor het combineren van NoSQL en SQL systemen, met producten van Cirro, Cisco/Composite, Denodo, Informatica, Red Hat en StoneBond
20.00u - 20.45u
NewSQL databaseservers
NewSQL betekent high-performance transactie-georiënteerde SQL systemen
Simpelere transactie mechanismen om scale-out te realiseren
Het voorkomen van multi-table joins die niet geparallelliseerd kunnen worden
Wat betekent de term geo-compliancy ?
Marktoverzicht inclusief Akiban, Clustrix, GenieDB, NuoDB, TransLattice, Pivotal SQLFire en VoltDB
20.45u - 21.00u
Samenvatting en afsluiting
Wanneer Hadoop gebruiken ?
Wanneer welke SQL/NoSQL database technologie ?
Wat brengt de toekomst ?
21.00u
Einde van dit Seminar
SPREKERS »
REGISTER »
Vragen hierover ? Geïnteresseerd maar u kan niet deelnemen ? Stuur ons een email.