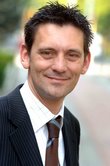 Sourcing Masterclass
---
Hoe kom je tot een succesvolle (out/in/co/multi)sourcing: wat doe je in-huis en wat doe je extern? Hoe organiseer je je intern voor sourcing ?
4 March 2009 (14-21)
Locatie:
Pullman Diegem
(Diegem)
Gepresenteerd
in het Nederlands
door
Prijs:
590 EUR
(excl. 21% BTW)
AGENDA »
SPREKERS » This event is history, please check out the List of Upcoming Seminars, or send us an email
Check out our related in-house workshops:
Volledig Programma:
Deze masterclass begint om 14u en eindigt om 21u. Wij verwelkomen de deelnemers met koffie/thee en croissants vanaf 13u30.
Binnen elk van de 3 hoofdstukken zal er een oefening voorzien worden zodat de deelnemers vanuit hun eigen perspectief het aangereikte materiaal leren hanteren.
13.30u - 14.00u
Registratie en Ontvangst van de deelnemers met koffie/thee en croissants
14.00u
Setting the Sourcing Scene: wat komt er allemaal kijken bij sourcing ?
Wat is sourcing: definities, begrippen en historiek
Definitie van insourcing, outsourcing en mengvormen zoals co-sourcing
IT outsourcing (ITO) en Business Process Outsourcing (BPO)
Toepassingsgebieden en business drivers
Welke sourcingvorm past het best bij jouw sourcingvraagstuk ?
16.00u
Hoe pak je een sourcingvraagstuk aan ?
Outsourcing en strategie. Een economisch vraagstuk met organisatorische en sociale complexiteit
Hoe een sourcing strategie opstellen
Hoe een sourcing scope opstellen
Het selecteren van mogelijke vendors: competitive race of sole-sourcing?
Het onderhandelen van een goed contract op een stevige juridische basis.
Anticiperen op onzekerheid: contractbeëindiging, scope verandering, technologische en business wijzigingen.
19.00u
Hoe beheer en beheers je sourcing ?
Welke competenties zijn nodig om sourcing te managen ?
Welke processen, systemen, mechanismen zijn nodig om sourcing te managen ?
Hoe onderhou je een gezonde relatie met je vendor(s) ?
Wat in een situatie van hybride sourcing en multi-sourcing ?
Welke governance mechanismen zijn nodig en hoe aligneren we met de business?
Hoe zit het met communicatie en communicatielijnen ?
Wat zijn de mogelijke toekomstige ontwikkelingen in sourcing ?
Is er nog een toekomst voor de interne IT afdeling en wat doet die dan ?
Wat met de moeilijkheid om lokaal mensen te recruteren ?
20.45u-21.00u
Samenvatting en Besluit
21.00u
Einde van deze masterclass
SPREKERS »
Vragen hierover ? Geïnteresseerd maar u kan niet deelnemen ? Stuur ons een email.