PKI and Digital Signatures Update
---
Benefit from a technology finally becoming mature (PKI: from Please Kill It to Promote and Keep It)
28 June 2006 (14-21)
Location:
Sofitel Diegem
(Diegem near Brussels (Belgium))
Presented
in English
Price:
540 EUR
(excl. 21% VAT)
AGENDA »
SPEAKERS » This event is history, please check out the List of Upcoming Seminars
Check out our related open workshops:
Check out our related in-house workshops:
Speakers: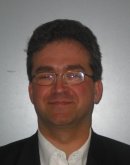 ir. Erik R. van Zuuren MBA is Senior Manager at Deloitte Enterprise Risk Services and has an extensive experience in Information Security Governance and Risk Management related disciplines, both at strategic and tactical level and has an extensive experience at C-level in the private sector and management- / cabinet-level in the public sector.
ir. Erik R. van Zuuren MBA is active as consultant since over 10 years and since participated in and led a broad range of strategic and tactical projects mostly in Belgium and The Netherlands. Some examples of his experience are:
extensive experience in governments (Belgian Federal and Flemish) and related agencies and wide experience in a diverse spectrum of private industry (financial/insurance/industry/energy/...).
one of the fathers/authors of the blueprint for the Belgian Personal Identity Card Project (BelPIC) and e.g. program manager for the Flemish government's identity and access management platform.
assistant to several CIO/CTO/CISO's and coach in several Information- and ICT- Security projects (incl. strategic level, tactical level, architectural angle, organisational/procedural angle, ...)
creator of security strategies, policies, frameworks and architectures for medium/large organisations, multinationals and government agencies
creator of e-business- and e-government enabling Identity and Access Control Management as well as Public Key Infrastructure blueprints, concepts and architectures
co-organiser/chairman/speaker/moderator at several security- and ICT-related events (CSI US, L-SEC, esec2001-esec2004, I.T. Works, ...)
ir. Sylvie Lacroix and ir. Olivier Delos (Sealed)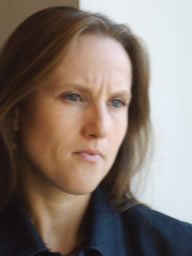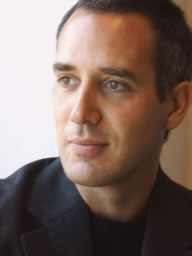 From a technical background in microelectronics, telecom, information security, cryptography, and PKI topics, Ir. Sylvie Lacroix and Ir. Olivier Delos (CISSP) both acquired, through various major projects, significant experience in business representation and exploitation of these techniques. Mainly through the complete set-up of the Belgacom (and then Certipost) E-Trust Services (Trusted Third Party services such as electronic identity certification & Time Stamping services) and the implementation of major projects in e-Security within Belgium and Europe.
Until recently they were heading the E-Trust Solutions department within Certipost, managing some of the most important projects related to the e-Security in Belgium and their practical implementations such as:
The Belgian electronic identity card (eID),
ID certification services for the European Commission, Belgian Notaries, Accountants, Revisors, etc.,
e-Bidding services,
Electronic registered mail,
Securing e-invoicing services.
Now, through SEALED, they position themselves as architects of e-Solutions and e-Security services. "Architect" in the full sense as this covers not only the analysis and design part of the e-Solutions fitting to particular business needs but also the organisation, management and follow-up of the realisation of such solutions, either through the writing of RFPs or the selection of the most appropriate solutions builders.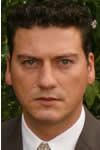 Cristof Fleurus has worked in the PKI and Trusted Services profession for a number of years and has large experience in designing and implementing PKI architectures. He is currently employed by Ascure as Information Security Consultant. In his current function as Consultant, Cristof is responsible for analyzing, designing and implementing PKI architectures and applications for clients. Besides PKI and Trusted Services, Cristof also consults on application and web application security. He has experience in a number of business and industry sectors including: Banking, Government, Social Security, Energy Services, and the Information and Telecommunication (ICT) sector.
AGENDA »
Questions about this ? Interested but you can't attend ? Send us an email !