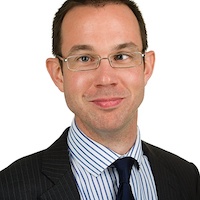 Pre-Project Problem Analysis
---
Practical business analysis techniques you can use early in the project lifecyle
23 October 2019 (14-21h)
Location:
Parker Hotel
(Diegem)
Presented
in English
by
Adrian Reed
Price:
720 EUR
(excl. 21% VAT)
Register Now »
AGENDA »
SPEAKERS » This event is history, please check out the NEXT SESSION
Check out our related open workshops:
Check out our related in-house workshops:
Full Programme:
13.30h - 14.00h
Registration, coffee/tea and croissants
14.00h
Introduction: What is 'Problem Analysis' ?
A brief introduction to the course, and a discussion of why it is important that we analyse the problem before assuming or implementing a solution.
Stakeholders in Problem Analysis
Overview of the importance of stakeholder identification and engagement in problem analysis, including:
Identifying Stakeholders: Tips for identifying likely stakeholders, along with suggestions of potential 'generic' stakeholder types that regularly warrant consideration
Stakeholder Analysis: Categorisation of stakeholders
Techniques for understanding the underlying problems and objectives driving a project. Practical discussion of:
Problem Statement
Critical Success Factors and Key Performance Indicators
Balanced Business Scorecard
The "What": Concept Level Requirement Scope
Overview of an approach to define the initial high level requirements scope:
Roles & Goals
Business Use Case Diagram
Dinner Buffet around 18h00
Generating Solution Options
A discussion of the range of possible solution approaches that are generally available.
Recap of the core course themes and discussion of how a one-page Project Concept Summary can be used to convey information about a potential project idea.
20.45h
Reflection, Final Q & A
21.00h
End of this Workshop
SPEAKERS »
REGISTER »
Questions about this ? Interested but you can't attend ? Send us an email !