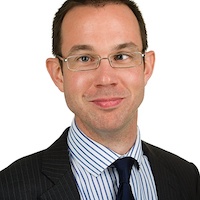 Pre-Project Problem Analysis + Systems Thinking
---
Practical Techniques for Early Business Analysis Engagement + Systems Thinking Workshop
23-24 October 2019 (14-21h)
Location:
Parker Hotel
(Diegem)
Presented
in English
by
Adrian Reed
Price:
1250 EUR
(excl. 21% VAT)
Register Now »
AGENDA »
SPEAKERS » This event is history, please check out the NEXT SESSION
Check out our related open workshops:
Check out our related in-house workshops:
If you are involved in early business analysis engagement, and thinking about holistic business solutions beyond a single project, then these 2 workshops with Adrian Reed are for you. There is special price if you register for both workshops:
Who should attend these workshops ?
The Pre-Project Problem Analysis course is well suited for anyone needing to understand and use practical business analysis techniques to do problem analysis early in the project lifecycle. It will be of particular interest to BA teams that are looking to 'left shift' and seek early engagement.
The Systems Thinking course is well suited for anyone needing to understand how to analyse tricky problems early in the project lifecycle. It will also be of particular interest to BA teams that are seeking early business engagement, or those that are working with multiple stakeholder groups. Typical delegates include:
Business Analysts
Business Systems Analysts
Consultants
Requirements Managers
Requirements Engineers
Product Owners
AGENDA »
SPEAKERS »
REGISTER »