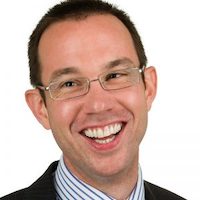 Mastering the Requirements Process (Workshop)
---
Life's too short to build software nobody wants. Three-day workshop on how to get the right requirements from your stakeholders...
19-21 February 2020 (10-18h)
Location:
Parker Hotel
(Diegem)
Presented
in English
by
Adrian Reed
Price:
2400 EUR
(excl. 21% VAT)
Register Now »
AGENDA »
SPEAKERS » This event is history, please check out the NEXT SESSION
Check out our related open workshops:
Check out our related in-house workshops:
What will you learn during this workshop ? (+ 3-minute video introduction)
During this workshop, Adrian Reed will answer these and many other questions:
How do you determine the real needs of your client ?
How do you uncover the essence of the business ?
Which elicitation techniques exist to uncover the real requirements ?
Write agile stories that are more effective and accurate ?
What is the role of the business analyst in agile projects ?
How do you write requirements that are complete, traceable, and testable ?
How do you use a story map for more controlled development ?
Why do you need (and how to write) both functional and non-functional requirements ?
How do you precisely define the scope of the project ?
How do you discover all the stakeholders and keep them involved ?
How do you use prototypes and sketches to discover hidden needs ?
How do you get the requirements quickly, and incrementally ?
What are the most state-of-the-art requirements techniques ?
How do you discover the right requirements and stories ?
About this intensive three-day workshop
This three-day workshop is entirely focused on requirements management. Requirements are the most crucial part of systems development, and yet the most misunderstood part of it. Requirements must be correct if the rest of the development effort is to succeed. This workshop presents a complete process for eliciting the real requirements, testing them for correctness, and recording them clearly, comprehensibly and unambiguously.
Software development today is more complex and demanding than ever; and there are fewer resources to meet those demands. Getting the software right - the first time - is the most effective way to succeed under these circumstances. Today's requirements process is incremental with quick cycle times. It uses prototypes and scenarios, and it ensures that your developers know precisely what you - and your customer - mean when you write a fit criterion: a concise test case for the requirement.
This workshop shows you how to precisely define the scope of the business problem, to discover and involve the appropriate stakeholders, to use techniques such as apprenticing and use case workshops to learn what the users really need, to write testable requirements, and to phase the requirements to allow incremental delivery of the product.
Is this workshop for me ?
Yes, if you want to be involved in delivering the right systems: the ones that get used. Your title is probably business analyst, systems analyst, product owner, project leader or manager, requirements engineer, consultant, product or program manager or similar. Team members on agile projects benefit from understanding how requirements are done in agile projects.
Users, software customers and business stakeholders have found that this course equips them to participate more effectively in the requirements process, and so ensure that the end solution matches what they really need.
This is a very brief overview of the programme of this unique workshop (spread over 2 days):
9.30h - Registration (only first day)
10.00h - Start of each workshop day
Project Blastoff
Trawling for Requirements
Functional Requirements
Non-functional Requirements
Managing Your Requirements
18.00h - End of each workshop day
AGENDA »
SPEAKERS »
REGISTER »
Questions about this ? Interested but you can't attend ? Send us an email !