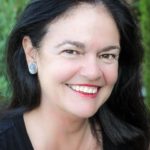 Requirements Management (Seminar)
---
One-day seminar on how to extract requirements, test them for correctness, and record them
20 September 2007 (14-21)
Location:
Sofitel Diegem
(Diegem near Brussels (Belgium))
Presented
in English
by
Price:
540 EUR
(excl. 21% VAT)
AGENDA »
SPEAKERS » This event is history, please check out the List of Upcoming Seminars, or send us an email
Check out our related open workshops:
Check out our related in-house workshops:
Full Programme:
13.30h - 14.00h
Registration, coffee/tea and croissants
14.00h-15.30h
Keynote Presentation: Mastering the Requirements Process
(Suzanne Robertson, Atlantic Systems Guild)
Increases in organizational and technological complexity have raised awareness of the need for clear, understandable, unambiguous requirements. But how do we find these requirements and how do we communicate and manage them? This presentation addresses these questions by looking at:
What are requirements?
The requirements knowledge model
The requirements process
Stakeholders, Goals and Scope
Trawling techniques
Product Use-cases
Prototyping
Quality Gateway
15.30h-16.00h
Coffee/Tea and Refreshments
16.00h-16.30h
Interviewing Techniques for Requirements Gathering
(Suzanne Robertson, Atlantic Systems Guild)
Best practices in
organising,
structuring and
performing
an interview about requirements.
16.30h-17.30h
User, Task and Environment Analysis
(Johan Verhaegen, Human Interface Group)
The user-centered design (UCD) methodology for software development incorporates very interesting techniques to enhance the quality of requirements gathering and requirements management. But what is this UCD methodology and how can it deliver added value to the requirements management process ?
What is the user-centered design methodology ?
How can UCD help you during the requirements management process ?
User, Task and Environment Analysis: Hands-on techniques to get to know your users, the tasks they perform and the environment in which they work and live.
17.30h-18.50h
Dinner Break
18.50h-19.40h
Case Study: Requirements Management @ Agfa HealthCare IT
This customer testimonial will explain how requirements management is performed in a practical case study:
The specific challenges of Agfa HealthCare, a leading provider of IT-enabled clinical workflow and diagnostic imaging solutions
Techniques used for finding and collecting requirements
In-depth example: developing an IT planning solution
Lessons learned: what works and what doesn't ?
Benefits for Agfa HealthCare from doing requirements management in a structured way
19.40h-20.30h
How tools can support the requirements management process
(Vicky Bunyard, Telelogic)
To illustrate how tools can support the requirements gathering and management process, we have selected a speaker from one of the leading tools for requirements management, who will give a non-commercial overview of how tools like this can help and support you with:
Structuring a requirements document
Managing attributes
Traceability
Testability
Managing Change
Protecting data, managing security
20.30h
Final Q & A, Conclusions and Summary
21.00h
End of this seminar
SPEAKERS »
Questions about this ? Interested but you can't attend ? Send us an email !