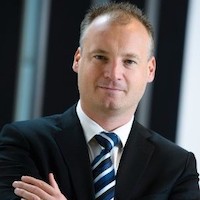 Ransomware: better be safe than sorry
---
Pragmatic afternoon seminar on the relevant vulnerabilities for ransomware, reducing the risk and mapping of attack attempts
28 September 2021 (13h30-18h CEST)

Location:
Live Online Event
(@YOUR DIGITAL WORKPLACE)
Presented
in English
by
Erwin Geirnaert
Price:
420 EUR
(excl. 21% VAT)
Register Now » This event is history, please check out the NEXT SESSION
Learning Objectives
Why do we organise this training ?
Ransomware is a type of malware that encrypts the data on systems and mobile devices, making it unusable and inaccessible, and only releasing this data after paying a ransom. Below, you can find a long and growing list of large and medium-sized companies that were recently taken hostage via ransomware.
Ransomware attacks on businesses, governments and individuals are unfortunately on the rise, and are currently considered the main cybersecurity threat..
Most ransomware attacks start via an email with an infected attachment or via a link to an infected web page. When opening the attachment or browsing the website, the ransomware is installed unnoticed. This can take the entire corporate network hostage.
This new afternoon seminar provides participants with the necessary insights into preventing, responding to and curing ransomware. After all, prevention is much better (and cheaper) than the cure.
This session will be presented live again on September 28th, allowing us to address specific questions from the participants. Don't be afraid to share juicy details, this session is not recorded.
What do you learn from this training ?
In this practical and pragmatic training, we zoom in on the various vulnerabilities associated with ransomware, how we can limit the risks as much as possible and map attack attempts.
You will learn, among other things:
What ransomware is, and how it works
Why and how ransomware infects your systems
Why the use of poorly secured laptops, Wi-Fi networks, VPNs, cloud applications, ... by domestic workers further increases the risk of peripheral malware and cybersecurity in these corona times, and what we can do about it
What types of ransomware exist (according to ID Ransomware there are more than 1017 variants)
How to prevent ransomware and limit possible damage
What to do if ransomware still crashes
Or (and when) your hostages pay
How to draw up a ransomware response plan
Who is this training for ?
This training is aimed at both security professionals and:
IT and digital business professionals
Business continuity and Incident response teams
Network administrators
Infrastructure and platform managers
This is a live online-only training, where we try to simulate the interaction and group feeling of an onsite meeting. We ask for your cooperation by turning on your camera and participating via the interactive chat, raising your hand, interrupting the speaker to ask questions, exchanging ideas via a whiteboard, etc. In this way, we can create as much, often even more, value for the participants. This is not going to be a boring webinar where Erwin shows slides and reads a text, on the contrary ...
Full Programme
Why do we organise this training ?
This is a very up-to-date seminar: Ransomware has become an even bigger problem due to covid19 because of the use of poorly secured laptops, WiFi networks, VPNs, cloud applications, ... by home workers.
This new training from @itworks is a response to the many news stories about how ransomware is completely shutting down a company. Prevention is better than cure, and in this afternoon seminar we want to zoom in very pragmatically on the various vulnerabilities associated with ransomware and how we can minimize the risks and map attack attempts.
Timing:
13.15h - 13.30h
Welcome in the Zoom Waiting Room + Introduction
13.30h
Start Live Online Meeting (we divide the afternoon into 3 blocks of about 70 minutes + 2 breaks of max 15 minutes)
Introduction to Ransomware
So what is ransomware ?
What is the difference with a classic virus?
Which variants are there?
Who's behind it?
What is the impact on your organization?
Examples of known ransomware attacks
How to stop ransomware on 3 levels
Level 1: People:

How can we train our IT users to detect, report and block ransomware. What are typical examples of ransomware attacks such as phishing, web based attacks, USB dropping, drive-by-download and how we can improve the human firewall and continuously focus
Level 2: Technology:

How can we protect our infrastructure, networks and applications against ransomware, how can we technically detect, block and report attack attempts? This is only possible by building in sufficient security controls at various layers in the architecture, providing disaster recovery and monitoring. Security must evolve from a reactive fact to a proactive operation

Level 3: Process:

Which processes should an organization introduce in order to properly tackle this in the event of a ransomware attack. Communication with end users, implementation of an incident response plan, communication with the Cyber ​​Crime Unit of the federal police, communication with the media, ... to limit the damage as much as possible and to tackle the necessary actions in a coordinated manner with a well-prepared plan
17.00h
A Digital Fire Drill Exercise + a Ransomware Response Plan
How do you do a "digital fire drill"?
Roadmap, Practical tips and tricks, Case studies, ...
Lessons from practice regarding Tools and Planning
18.00h
End of this Seminar
The Ransomware Wall of Shame:
These are some of the large and medium-sized companies that were recently taken hostage via ransomware (some articles in Dutch):